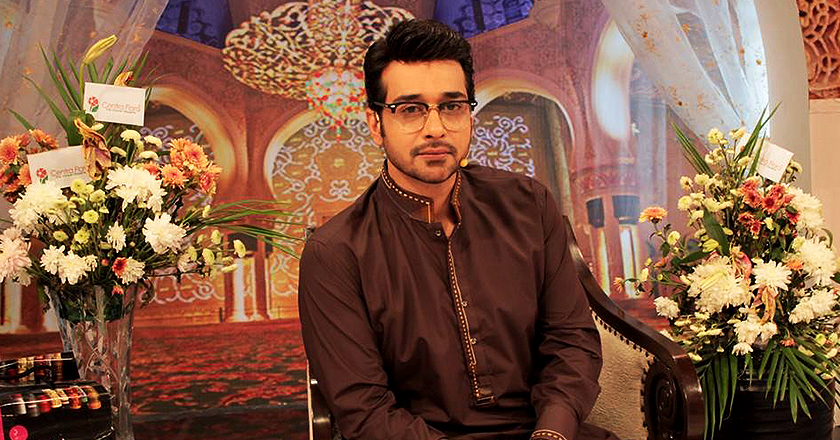 By Fatima Akhlaq
FaysalQuraishi has some good news for his Karachi based fans.
Starting from 16th July'14, karachiites can participate in a Facebook competition to win an exlusive opportunity to meet FaysalQuraishi on his show, Rooh-e-Ramadan. 
The competition will take place each day on FaysalQureshi's offial Facebook page where a winner will be announced every day.
7 lucky people will have the opportunity to meet their favorite star and go on his show.
FaysalQureshi, along with JunaidJamshed, AamirLiaquat and Ahsan Khan are all busy hosting thier own Ramadan transmission on varouis channels.
From spiritually thought provoking sessions to prize winning competitions, Rooh-e-Ramadan ibelongs to the same genre of a combined,non-stop live show.From entertainment to religion, prize distribution and cooking – you name it and they will do it all – for the ratings ofcourse.
Timings for the Special Sehri transmission are from 2 AM to 6 AM while Iftar transmission will be a non-stop 7 hour transmission from 2 PM to 9 PM.
The actor has very recently also launched his personalized app in order to stay connected with his fans on daily basis.