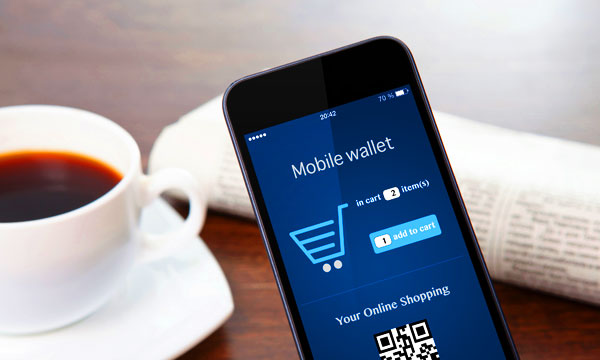 In terms of mobile wallets or mobile accounts, Pakistan is surely seeing a technological change as the trend of using mobile accounts is spreading widely across the country.
Adding convenience to your life, Mobile account is a type of financial service through which one can not only  deposit, withdraw and transfer cash but can also pay his utility bills easily just via a mobile phone –  isn't it easy and less time consuming?
Read more: Branchless Banking in Pakistan 2013: An overview
In Pakistan, all of the telecom companies are providing mobile account services to their customers delivering the efficient, credible, secure and convenient way of accessing financial services. The best thing about these friendly services is that they usually provide different incentives and packages every now and then for promoting these services.
Focusing majorly on providing convenience, mobile accounts can be used at any time and you can send your money in any part of the country to anyone who has a mobile account or just a valid CNIC. All this process just takes a few minutes and your work is done in a blink of an eye thus eliminating the tiring effort to stand in long ques for paying your bills.
The first telecom company to launch this service in Pakistan was Telenor that introduced Easypaisa back in 2009. Following Telenor, other operators also launched their services. The trend of   mobile banking spread rapidly and is higher in rural areas than in major cities of the country.
If you are looking for ways on how to open a Mobile Account offered by Telenor, Mobilink, Warid, Ufone, or Zong, then you have come to the right place as following are the process mentioned below for this mobile financial services.
Mobilink – Mobicash:
In order to be eligible to have a Mobicash Account, customers have to follow two requirements
i) To have an active Mobilink SIM.
ii) To have a valid CNIC issued by NADRA.
Mobilink has proved itself to be the friendly company as it has introduced a handy way to open a Mobicash Account for the SIM's that is biometrically verified. Mobilink customers can now easily uses the facilities of Mobicash Mobile account by simply dialing *786#
Also See: Mobicash Creates 55000 Retailers' Registration in Pakistan
Once the registration process is completed, the customers will receive a 4 digit PIN code that must be changed to secure the account by dialing *786#
For the subscribers who have non-biometric verified SIM's, Mobilink has also provided a way for them. All they need is to just go and visit the nearest Mobilink Franchise, Business Center and Selected Mobicash retailers for activating Mobicash Mobile Account.
Customers will be awarded 250 free Mobilink minutes on their first cash deposit as an incentive for joining Mobicash family.
The account registration, cash deposit to Mobile Account, Money Transfer to Mobile Account and bill payment with Mobicash is absolutely free whereas service charges will be deducted for withdrawal of cash and transfer of money to CNIC.
Telenor – Easypaisa:
Telenor 's Easy Paisa Mobile Account can be easily opened from Telenor Sales and Services Centers, Telenor Franchise or Tameer bank branch.
For Telenor customers who have biometrically verified SIM, they can open their Easypaisa Mobile Account for free by simply dialing *345*373#.  It only needs a simple registration process that doesn't require any documents.
Read More:  Telenor Launches Easypay- Pakistan's First Online Payment Solution
Once registered, you can visit a nearby Easypaisa Shop and deposit cash into your account for free. Sending money to other Easypaisa Mobile Accounts is also free following a free cash withdrawal from Mobile Account.
Ufone –Upaisa:
If you are having a valid original CNIC and a Ufone SIM, you can easily open UPaisa Mobile Account by dialing *60#. You can also visit Ufone Service Centers, Franchises, Ubank branches and selected UPaisa agents along with your CNIC to register for the mobile account by Ufone.
Read More: Upaisa bags Award for Best Bank led Mobile Money programme
Once the process of opening an account is done, the UPaisa account will be activated within 4 hours and customers will receive notification through SMS about the account opened.
You can dial *786# from his mobile to access your UPaisa Mobile Account.
From Utility Bill Payment to transferring money, Upaisa charges the fee for its services while account opening, cash deposit, mini statement and balance enquiry are free of cost.
Zong – Timepey:
If you have a Zong SIM and a CNIC, the Timepey Mobile Account can be opened easily from any Zong Sales and Service Centers, Zong Franchise or Askari Bank branch.
For its Timepey mobile account, Zong doesn't offer any shot code to open the account which is considered as a missing part.
See more:  Zong 4G Mifi Package Details
Once the account is opened, users can deposit or withdraw cash from their Timepey Mobile Account by going to any of the Timepey shops and Askari Bank branches in Pakistan.
The services that will be offered for free of cost include Cash Deposit, Utility Bill Payment, Mini Statement and Balance Enquiry whereas money transaction and cash withdrawal is imposed with varying charges.
Warid – Mobile Paisa:
Mobile Paisa account by Warid requires applicants to visit any Warid Franchise or Warid Business Center with active Warid numbers that is registered on his/her name along with original and Valid CNIC card.
Once the registration process is completed, applicants will receive an SMS asking them to enter a 4 Digit PIN code for doing the transaction.
Read more:  Bank Alfalah and Warid Telecom Launches Mobile paisa
http://www.brandsynario.com/bank-alfalah-and-warid-telecom-launches-mobile-paisa/
There are two methods to deposit and withdraw cash from your Mobile Account i.e. Via Mobile Paisa Agent and Linked Account. To access your Mobile paisa account you can dial *131# from you phone.
As an incentive, first three cash deposits in a day will be free and thereafter any deposit made on the same day will be charged at 2.16%+tax of the amount deposited. Warid doesn't charge any fee for registration of Mobile Paisa account.
So open a Mobile account now and make your life easier!