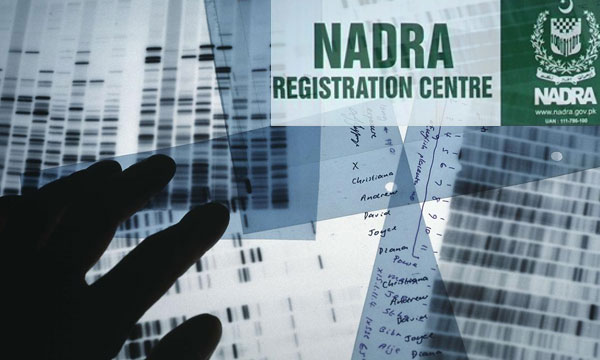 Pakistanis living abroad can find some relief with NADRA's online service. You can obtain your National Identity Card for Overseas Pakistanis (NICOP) at your doorstep without the hassle of visiting offices or wait for it  in long queues.
Read more: Nadra Launches Online CNIC Issuance and Renewal Facility
However you can apply for the NICOP only if you don't already have Computerized National Identity Card (CNIC) or Child Registration Certificate (CRC), if you hold any of the aforementioned document, you can simply provide 13-digit identity number and apply for modification.
Read more: How to Apply for NADRA's Online CNIC Service
In case you do not possess a CNIC or CRC issued by NADRA already and you wish to obtain NICOP you can simply apply for it online here http://id.nadra.gov.pk/new-nicop/.
Before you start off with the online application process, you must go through the fee structure and arrange all the required  supporting documents. You also need a portrait photograph that should be in accordance with photograph tutorial. And finally you need a valid Credit/ Debit card for online payment.
Once you have arranged pre-requisite documents, portrait photograph and a valid Credit/Debit card, you may visit the online website and register your account by clicking here.
Read more: How To Renew Your Expired CNIC Through NADRA's Online Service
Once registered, you will be asked to activate your account via pin provided on your email or mobile number through text.
After activating your account, you may follow these given  steps below to complete your application.
1. Create an application in the appropriate category
2. Provide details for the following:
• Personal
• Spouse / Parents
• Relatives
3. Scan and upload your photograph
4. Scan and upload the supporting documents
5. Download and print the special fingerprint form on A4/Letter page size.
• Capture your fingerprints on this form with the help of the Fingerprint Tutorial.
6. Scan and upload the the fingerprint form.
• Scan quality must be a minimum of 600 dpi in Grayscale.
7. Download and fill the witness form.
• Provide details of two witnesses. Each witness must be a valid NICOP holder.
8. Scan and upload the witness form.
9. Review the information you provided and sign the declaration
10. Provide your address for card delivery
11. Pay application fee online with your Credit Card/Debit Card.
NADRA will start processing you NICOP after successful submission of the application and it will be sent by courier on the address you provided.

NADRA will also update you with the progress of your application on your email address and mobile number.
Additionally you can track your application by logging into the online website with your account.