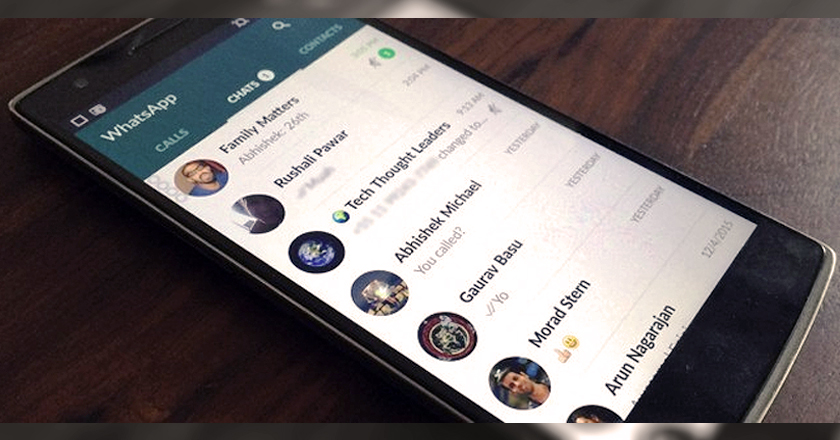 800 Million users and counting! Whatsapp hopes to achieve the landmark of 1 billion users soon.
The world's most popular instant messaging service application, Whatsapp, has reached 800 million active users, according to Whatsapp founder, Jan Koum. Whatsapp had clocked up 700 million users earlier this year in January while the user base is expected to reach the 1 billion landmark by the end of 2015.
Whatsapp, which was acquired by Facebook for $19 billion in February 2014, is still a free service, and Facebook owner, Mark Zuckerberg, plans on strengthening the service of the application before revamping it to become a revenue generating service.
This could change, however, as soon as Whatsapp reaches the 1 billion users mark. The idea of revenue generation has been planned for a while now, but exactly how Zuckerberg and Koum decide to generate money from the free service remains to be seen.
Whatsapp, whose main competitors include Viber, Tango, and Kik, has recently gone through a change in its user interface, with the app receiving a Material Design overhaul on Android.
The latest version of Whatsapp, version 2.12.44, which is yet to appear in the Google Play store, is available for download on the Whatsapp website
The improved design includes new icons and cleaner and brighter layouts to accompany the latest Whatsapp calling feature.
It must be noted that it took Facebook around 8 years to reach the 1 billion user mark, whereas Whatsapp is all set to achieve the same feat in just 6 years.
Impressive? We will let you be the judge of that!
Be sure to get the latest version of the Whatsapp Messenger and let us know what you think of the design in the comments below.