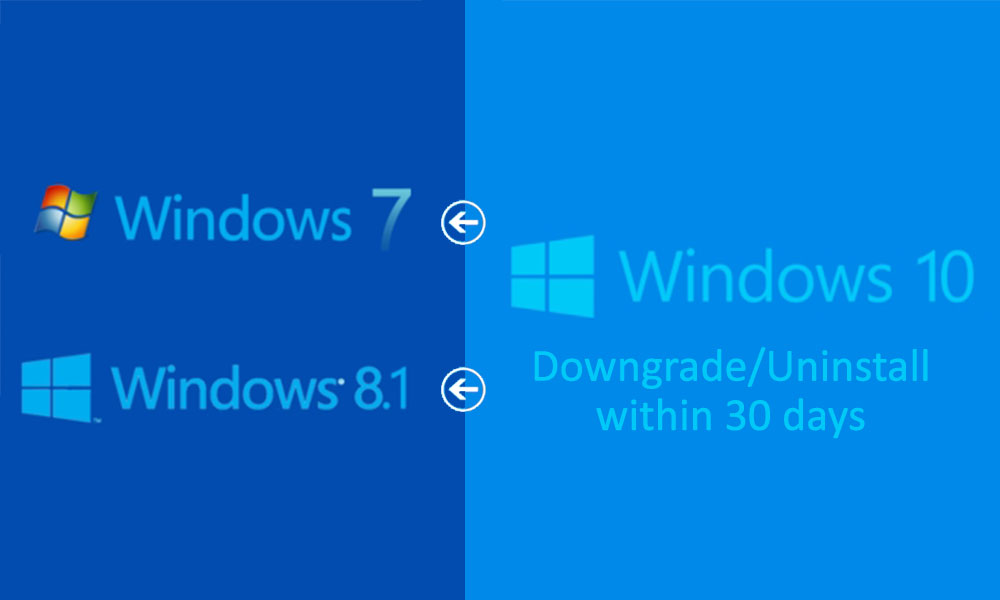 Microsoft allows Windows 10 users to revert back to Windows 8.1 or 7. The update which took over 7.5 million devices in about a month liberates its users to return back to their previous versions.
Windows 10 has received huge popularity since a large number of users did not find it as trouble-free as their previous versions of Windows.
Many users believed they just had a better experience with their previous versions. Microsoft allows users to downgrade back to Windows 8.1 or 7 within 30 days of upgrading to Windows 10.
Read more: Microsoft Windows 10 Installed On More Than 75 Million Devices Globally
If you have upgraded your operating system to Windows 10 from Windows 8/7 and you don't find it up to the mark you can downgrade back to your previous version by following few simple steps.
Note: You will need to plug your machine into a power source in case you are using laptop or notebook to be able to downgrade or uninstall Windows 10.
Read more: YouTube Gaming Video Portal Set for Launch
You may follow the following simple steps to downgrade back to Windows 8.1/7 from Windows 10.
Open Start menu, head to "Settings", click on the "Update & security" icon and select "Recovery".
An option saying "Go back to Windows 8.1″ or "Go back to Windows 7″ will appear with "Get Started" icon below. Click on the icon to restore your previous version of Windows.
Microsoft will prompt you to give your feedback on "Why are you going back," register your response and click "Next".
The rest of the process is simply. Just follow the cues and instructions appearing on the screen while the system will uninstall Windows 10 from your machine. If your previous Windows was protected by a password, you will be required to type it to proceed with the downgrade.
Hold yourself as your machine time-travels to your previous version of Windows.
These steps will not work for you in case you have lost "Previous Windows Installations" files or C:\Windows.old folder by means of Disk cleanup tool – or if you have passed one month after updating of Windows 10 (the system automatically deletes Windows installation files to clear up space in your hard disk after 30 days).
In this case, you will need to re-install Windows 7 or 8.1, whichever you want with its genuine product key (you will be lucky if you still have it).
However, you may give Windows 10 a chance unless you are experiencing severe calamities with it. The new updates to the OS may smoothen it up in future.
Read more: Windows 10: Features You Didn't Know Of!