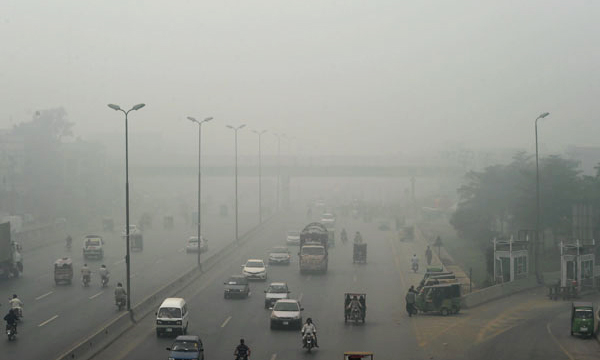 As you all must know by now, an intense fog has engulfed Lahore, affecting breathing and visibility, forcing the residents of Lahore to stay at home. However, the fog is man-made, a mixture of smoke & fog, created by pollution and other man-made elements. The smog is highly toxic and can be extremely harmful to the lungs, eyes and the nose.
However, as reported by NASA, the toxic smog that has submerged Lahore and parts of Punjab, may not necessarily be a by-product of pollution rather India, the perpetual rival may be playing a vital role in it.
A forecast by NASA highlights that increased levels of "fire and thermal irregularities" in Pakistan occur due to massive amounts of toxic haze coming to Pakistani Punjab from Indian Punjab, exposing millions of human lives at risk.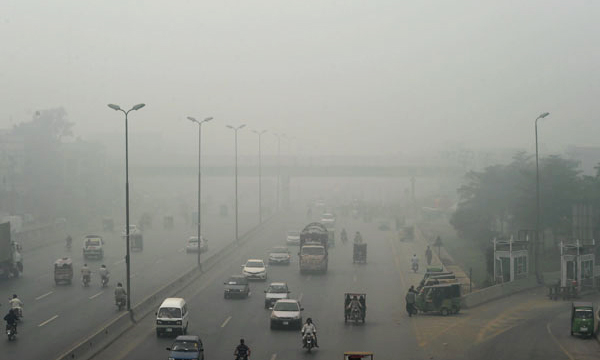 An unknown fact that was speculated by several experts before is that the smog, that was considered to be industrial gases, and vehicle emissions, actually originates from India.  
A report was compiled that pointed how the pollutants erupted from burning of 30 billion kgs (32 million tons) of leftover straw by the Indian farmers.
Delhi was submerged in thick smog, impairing visibility- the levels of air quality index reached shocking levels across the city.
Fireworks during Diwali celebrations have also been cited as one of the major reasons for triggering smog, releasing toxic pollutants in the air at the beginning of winter.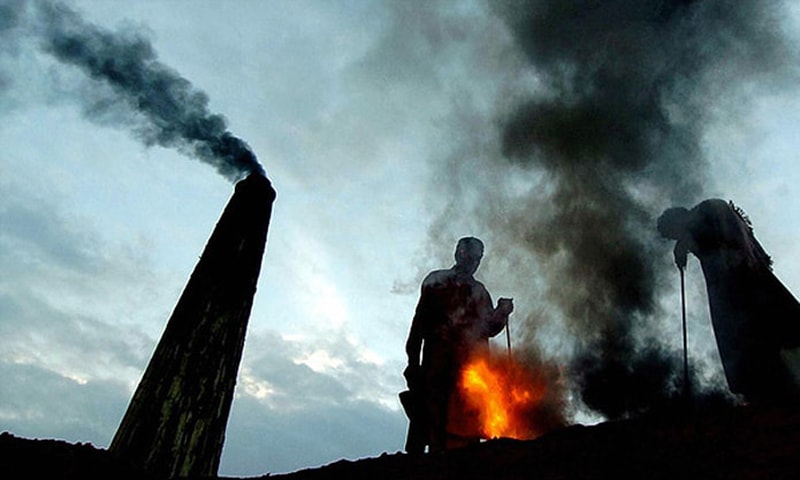 As per the images published by NASA, burning of crops and straw in the nearby states of Punjab, India and Haryana could be one of the key factors causing air pollution.
How Does a Smog Occur?
National climate change expert, Dr. Qamar uz Zaman Chaudhry and former Director General of Pakistan Meteorological Department also believed that the main cause of the pollutants in the atmosphere is Eastern Punjab. All the coal-based industries are based in Eastern Punjab, across the border.
Motorways in Lahore have been blocked and flights have been delayed or canceled. Fog-related accidents all across Punjab have been reported.
According to Director General of the Pakistan Meteorological Department, Dr. Ghulam Rasool forecasted that the situation is going to aggravate and last till December since it hasn't rained in central Punjab since October.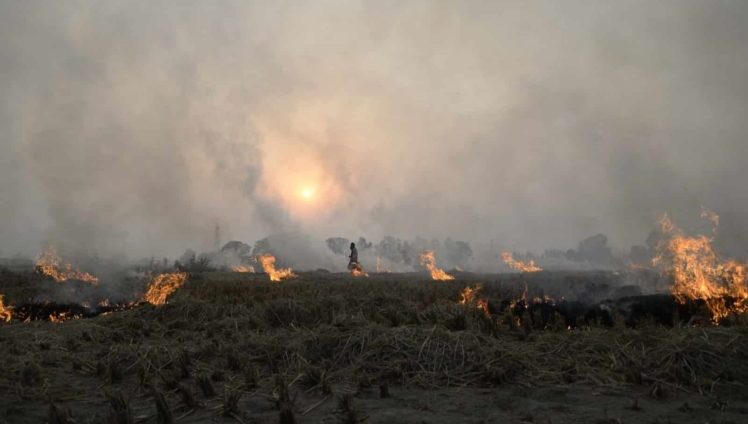 "Unfortunately, in Pakistan, we lack the equipment for real-time monitoring of air quality," he stated while talking to DP Global.
Over the past years, a thick smog descends in Lahore every December. However, the situation has aggravated over the past 5 years owing to poor quality of air and increasing pollution. Deforestation and rapid industrialization are one of the vital causes. What is more, Lahore is now one of the most polluted cities in Asia, reports Pro Pakistani.
How to Combat Smog in Lahore & other Parts of Punjab?
Following are the tips and guidelines to follow if you reside in Lahore or any adjoining areas:
Make sure to keep your windows shut at all times be it at work, in car or at home to ensure no smog gets inside an enclosed area.
It is preferable to stay indoors until the smog dissipates
Minimize your exposure to smog by avoiding congested areas and traffic jams. Bikers and vehicle owners are advised to take routes that have the least traffic obstructions.
For asthma and chronic pulmonary disease patients, it is advised to have your inhaler on you at all times.
During smog, the ground level contains a higher amount of ozone and therefore increased physical activity may result in irregular breathing patterns.
Don't keep your engines running
The Meteorological Department Pakistan has declared that the Smog will continue for the coming five days.
Stay tuned to Brandsynario for more news & updates on the Lahore Smog.