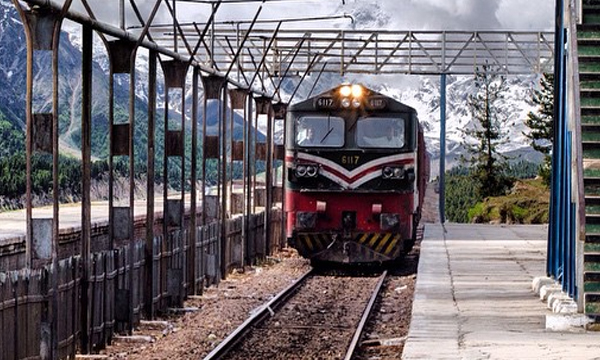 Update: Boking your Pakistan Railway ticket is now just a 3-minute process, here's how:
Step 1- Download the Application
Download the Pakistan Railways Official application from the app store. The application can be downloaded here.
Step 2- Signup from the Menu
You will be directed to a menu that looks like something in the picture below. Tap the 'Sign Up' option and then you will be directed to a new page.
Step 3: Verify Account
You will receive 2 verifications PINs, one on the number you have provided and the second on the email you have provided when you signed up.  Once you have received both PINs, verify them and you will be redirected to the main page.
Step 4: Select the Option
Now you can check schedules, book your tickets, and do much more with your new application!
---
Federal Minister for Railways Khawaja Saad Rafiq said Pakistan has been given the approval to do bring some major changes to economy class coaches.
Soon enough railway passenger will be witnessing some groundbreaking transformation in economy class coaches such as:
300 economy-class railway coaches will be revamped to AC standard coaches.
The situation of 120 economy class coaches will also be improved.
Conditions of 39 ACs will be upgraded.
7 new American Locomotive will be added
2,000 old freight trains would be restructured
Shalimar Express
In 2012, The Shalimar Express was outsourced and the railway will get a final payment of 66 00 000.  However, the same train in the new composition has been allotted on merit at the rate of 1800000000. This will generate a revenue of 1140000000
Online Advance Booking
Now people using smartphones can easily pre-book their seats by downloading the application.
Railway Minister Khawaja Saad Rafiq inaugurated the application. He said:
"Apart from being a green initiative, the paperless ticketing system will also save time of passengers as it allows them to avoid lining up at the ticket window. In October last year, we launched the e-ticketing initiative that got immense appreciation from the public…Passengers can avail this facility on 48 trains currently operating on main lines".
How to Book Your Ticket Via the App
Now anyone with an Android phone can easily book a railway ticket anywhere in Pakistan within 3 minutes, without having to visit the local railway offices.
Andriod users can download the App from the Google App store. After the download, the user would get a registration ID number for a creation of a railway e-wallet.
1. After downloading the app, users can either sign up with their mobile number or log into their existing website account
2. Search train tickets
3. Book Seats from Intelligent Seat Plan
4. Pay via Credit/Debit Card, UBL Omni or Mobile account.
Pakistan Railways also plans to upgrade German coaches that are nearing their life-limit.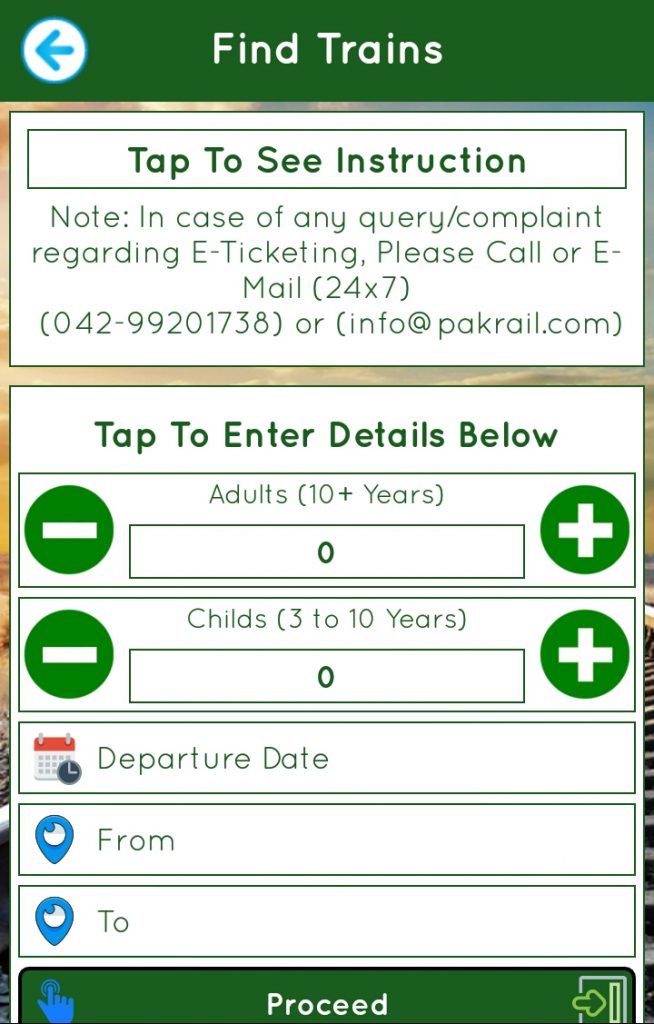 After the initial sign in, the app shows 6 tabs; Timings, Travel, Tickets, Helpline, Freight, and Feedback. Users will be able to make reservations in 48 trains and can view other details such as possible delays, expected time of arrivals, payment solutions etc.
Stay tuned to Brandsynario for more updates.