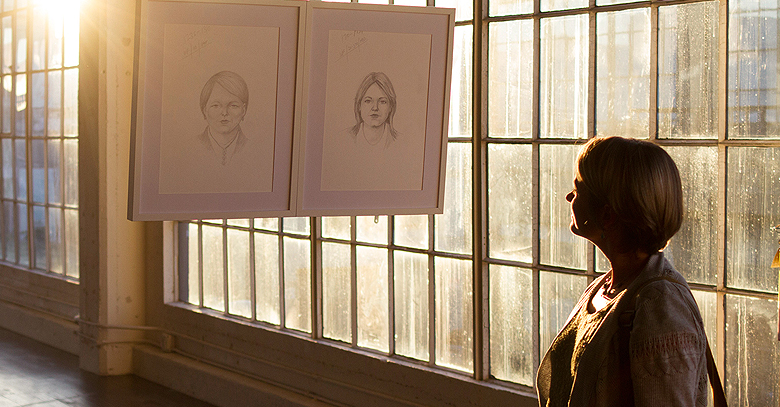 By Zulfiqar Ali Sajwani
It seems that Dove has positioned its brand essence of 'real beauty' in the audiences quite well.
The most recent and substantial evidence is the honor of 'The Most Viewed Online Ad Campaign' that went to none other than 'Dove Real Beauty Sketches'. Just one month after its release, Dove's "Real Beauty Sketches"  garnered more than 114 million total views, making it the most viral ad video of all time.
The video, produced by Dove's creative agency Ogilvy and Mather, showcases individual women who participate in a study with an FBI agent, asking them to either describe themselves or a stranger seated next to them earlier in the day. The results revealed the insecurities that the women hold about themselves, which translated in the difference in the actual and the sketch images.
The video competed with giants like Volvo's Van Damme and Turkish Airline's video featuring Messi and Bryant in this race of achieving the highest viewership in online ad video
The video hit the screens on April 14th 2013, and instantly caught buzz for its brilliant storyline and strong emotional appeal.  In spite of some criticism, the message conveyed resonated with a massive audience.
It was uploaded in 25 different languages to 33 of Dove's YouTube channels and has been viewed in more than 110 countries.
But how did it reach that extreme level of virality?
The Research behind the Idea
Dove conducted a marketing research proving only 4% of women consider themselves beautiful. With this finding in mind, Dove planned to launch a campaign based on the idea to celebrate women's natural beauty.
According to Anselmo Ramos, creative director of Ogilvy & Mather, and head of the Real Beauty Sketches project, the goal of the Real Beauty Campaign is to convince the majority 96% they are also beautiful.
After several ideas the team decided that an impromptu experiment would be the best way to achieve the goal.
Out of many ideas, Dove agreed on the idea of hiring a forensic sketch artist. Ogilvy & Mather appointed FBI-trained sketch artist Gil Zamora because of his experience (3,000+ criminal sketches) and intimate style.
Ogilvy & Mather selected two groups of women – those being sketched and those providing a second description of them – from diverse backgrounds through a normal casting process. John X. Carey from Paranoid US was chosen to direct.

Emotional Appeal
The strong emotional connection that women around the world felt became the reason for accelerated success of this campaign.
Dove published survey data affirming, "Over half (54%) of women globally agree that when it comes to how they look, they are their own worst beauty critic, which equates to a staggering 672 million women around the world."
High Share-ability
A video is considered viral when people feel that it is worth-sharing with friends and family.
According to Unruly's data, the video was shared 3.74 million times, making it the third most shared video of all time.  Moreover, the video had a high surprisingly share-to-view ratio (one share for every 30 views) than Evian's "Roller Babies" ad, the previous record holder (one share for every 30 views).
"Roller Babies" has been shared 3.6 million times on Facebook, 117,900 times on Twitter, and 1,800 blog posts.
"The pace of sharing for this campaign is also unprecedented," Waterhouse said. "In its first two weeks it attracted an incredible 3.17 million shares — that's more than any other ad has managed in the same period, including VW's  'The Force,' [TNT's] 'Dramatic Surprise,' and 'Dumb Ways To Die,' the first, second and fourth most shared ads of all time respectively."
Media Planning Strategy
Apart from spell binding creative execution, the roll-out strategy also played a significant role in the success.
Dove Skin VP Fernando Machado told BI that the video first launched in four key markets: the U.S., Canada, Brazil, and Australia. It was then rolled out abroad, and uploaded in 25 languages and seen in 110 countries.
"The brand partnered with YouTube and Unruly to facilitate the distribution and seeding strategy,"Machado said. "PR served as a key channel, generating initial placements with media such as the Today Show, Mashable, Huffington Post and Channel 7 Morning Show in Australia. The film was distributed to top media around the world and was quickly shared by women, men, media and even other brands."
This is not the only accolade that the ad has achieved so far. In May, it achieved the Cannes Lions International Festival of Creativity's highest honor called the titanium Grand Prix, which is a prize only awarded for innovative work. Later this year, it topped Ad age's Award Report Chart.
Through this victory, Dove has clearly signified that true beauty that lies within you is something that can actually achieve mass attention as well.