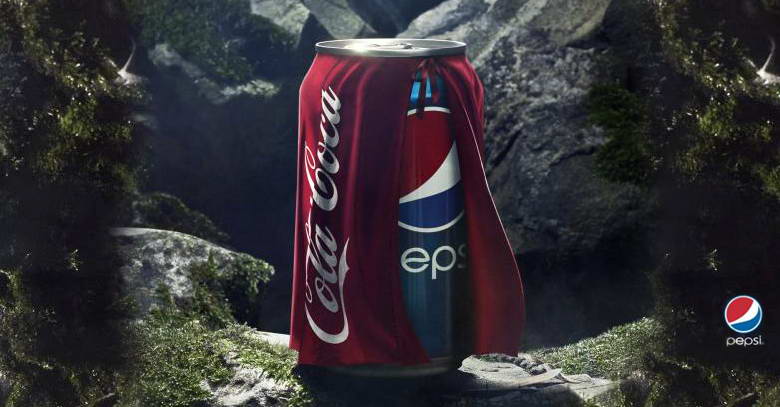 Every year people celebrate "Halloween", contraction of "All Hallows' Evening or All Hallows' Eve, on October 31st. Brands also celebrate this event with same enthusiasm by coming up with creative ways to promote their brands during the event.
According to a research, Americans spent almost $44 on candy each year on Halloween, which accumulates to around US$ 2 billion.
This year brings the usual bonanza of contests, prizes and antics from almost all major brands around the globe eager to show their playful and mostly, spooky side. We take a look at some of the best;
PEPSI
Perhaps the most discussed print ad till date for Halloween has been Pepsi's take on 'Coke' this Halloween. The cola giants are arch rivals for the longest while; however the approach has provoked many controversies around the world.
The picture shows a Pepsi can with a 'Coke' cape, wishing people a "scary Halloween".
OREO
OREO celebrated the occasion by Tweeting, promoting pictures on facebook page and keeping their humorously spooky side alive on Vine. They put up a video named "Exortwist" in which the chocolate biscuit get exorcised.
Google
Google's homepage, known for changing with global events paid tribute to the year's Halloween with a witch's brew.
FedEx
FedEx tweeted, "Ship just about all #Zombie Apocalypse survival gear for one flat rate," to celebrate the occasion. The global courier giant ships shows the lighter side in another print ad that shows a fox stuck in a Fed Ex box, saying "What does the 'box' say?"
Some other Hallween celebrations included:
Burger King
Domino's Pizza
Snickers
McDonald's