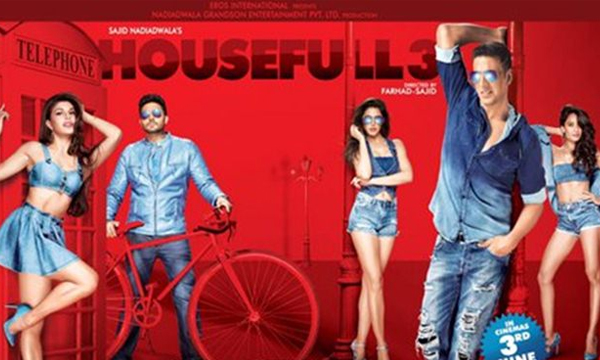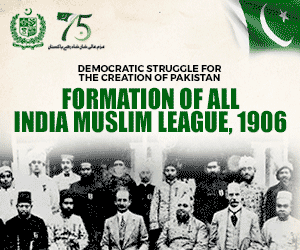 The mega hit comedy franchise Housefull released its third installment Housefull 3, recently and the audiences were sure looking forward to its release. The movie was anticipated to attain a title of the highest grossing comedy flick in Bollywood, has it done that justice? Let's find out!
The super hit star cast and reputation of the franchise that they established with their previous movies pulled a great number of audiences to the theatres. If you have seen the first two parts you know that the Housefull flicks are a totally 'leave-your-brains-behind' kind of movies. The movie, supports insensitive comedy with jokes about racism and colour and women in short skirts!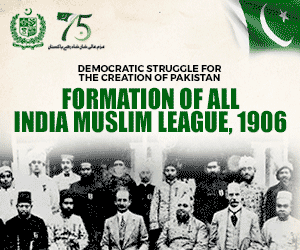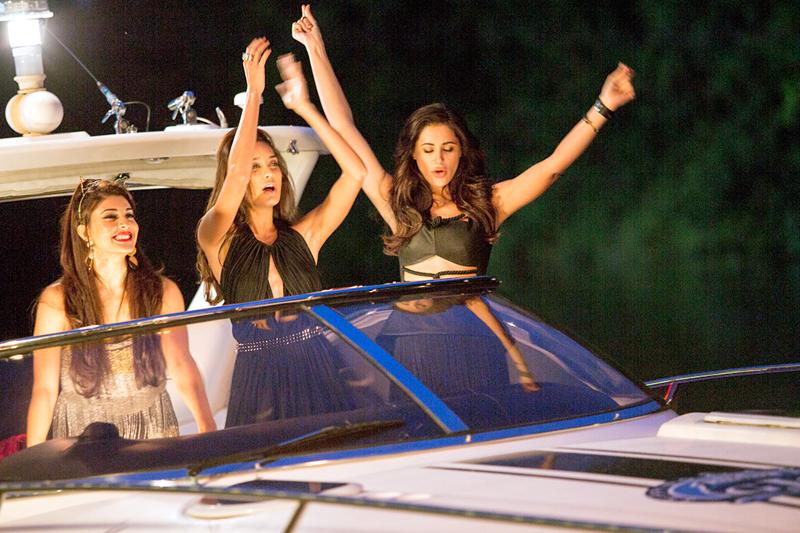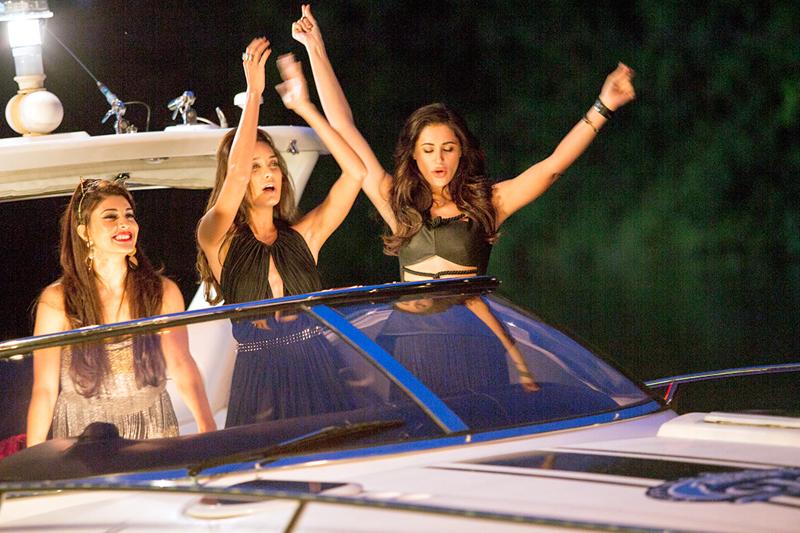 A shipping magnate, Batook Patel based in London has three daughters— Sarah (Nargis), Gracy (Jacqueline),  and Jenny (Lisa); however, their father won't let them marry- Sandy (Akshay), Bunty (Abhishek) and Teddy (Riteish) fall in love with these women mostly for their wealth.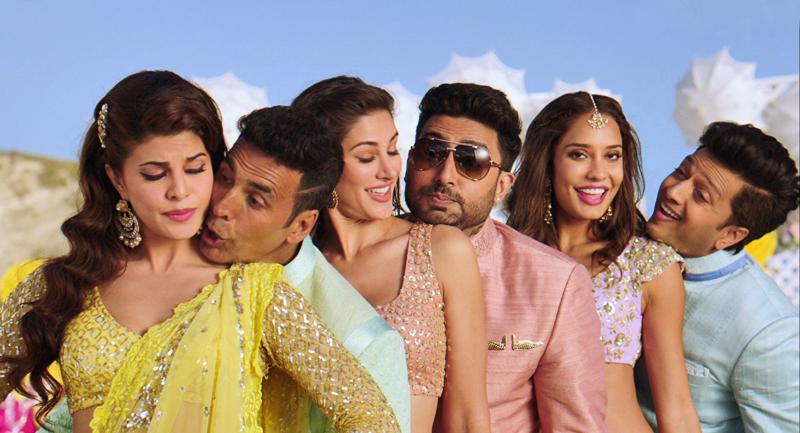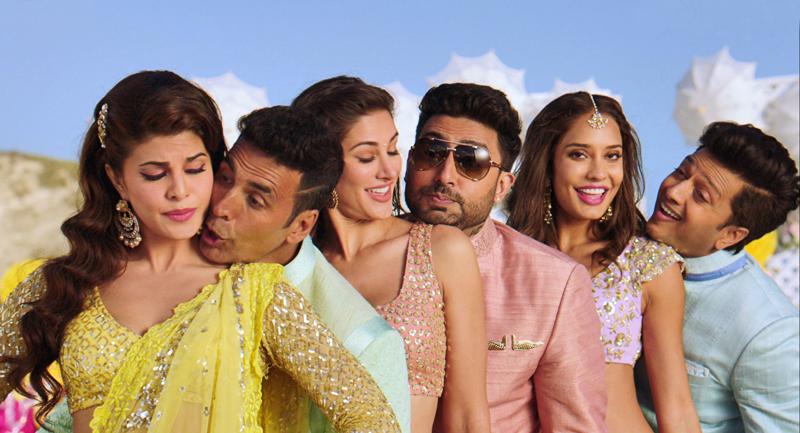 We have gathered reviews from different sources so as to help you make up your mind.
A very funny review appeared in The Indian Express where the writer (film critic and senior columnist) of the review is having a fight with her brain, where her brain is asking to justify all the not-so-funny punch lines and why one should laugh on these.
In short, this review signals that your brain may impede you to watch this movie, but you would still like to go to the theatres to watch that. She even went on to say that:
"The Akshay Kumar film features a bunch of people trying to make fun of the disabled and the coloured."

However, Bollywood Hungama gave a good movie reviews stating that:
"It's a typical commercial Bollywood movie with all the ingredients that can make it successful. The movie has hilarious punch lines that make this film a madcap entertainer."
It did mention that there are many jokes in the movie that are absurd and regarded first half of the movie as more entertaining than the second half.
International Business Times also believed that the third installment of the movie has a fairly good audience engagement in the first half, but loses its track as the movie transcends into its second half. The source quotes viewers' opinions and stated that:
"Akshay Kumar, Abhishek Bachchan, Riteish Deshmukh, Jacqueline Fernandez, Nargis Fakhri and Lisa Haydon have delivered good performances in "Housefull 3." Their comedy timing and sparkling chemistry are the highlights of the movie."
http://www.brandsynario.com/uncensored-housefull-3-movie-releases-in-pakistan/
Another famous source Pinkvilla seems to be totally disappointed by the movie.
"No one walks in expecting an Oscar-worthy story in such films. But the least you want is to laugh your guts out and have a blast. You wish! The jaded, dated, clichéd jokes have a tough time extracting a single chuckle. The puns are best suited for two-year olds."
DNA India gave this movie a three-star rating and pointed out what's good and what's not in quite a balanced way. They stated that:
"Akshay's role is the most difficult one but he played his part quite swiftly and is actually the lifeline of the movie."
It also pointed out that the movie has of being super engaging for the first half and super boring for the second half as well as having jokes that are not laughable. They also mentioned some technical flaws like poor animation and patchy screenplays.
This is how the film critics, journalists and general audience reacted to the movie:
Was not a good idea to see #Sairat and #Housefull3 back to back! The extreme drop in IQ levels can't be good for my health.

— Anupama Chopra (@anupamachopra) June 3, 2016
#Abhishek ko doosra kaam dhundna suru Kr Dena chahiye abto.. #housefull3

— Praveen (@praveenkrjoshi) June 3, 2016
https://twitter.com/salmaniacs31/status/738666127400800256
#Housefull3 is such a pathetic movie that i cant even explain. Complete waste of money . Sajid farhad should never direct again. 1*/5*

— Sumit kadel (@KadelSumit) June 3, 2016
Verdict
There is no doubt that Housefull is a big franchise with a huge brand recall value, but as an audience one expects entertainment. In the light of all these review, we would suggest that the movie is not a good option for you if your sense of humour is mature and cannot digest childish punch lines.
If you are a huge fan of the franchise, we would recommend watching it at home rather than spending money on tickets.  Watch the movie trailer below and decide for yourselves:
Stay tuned to Brandsynario for more updates.