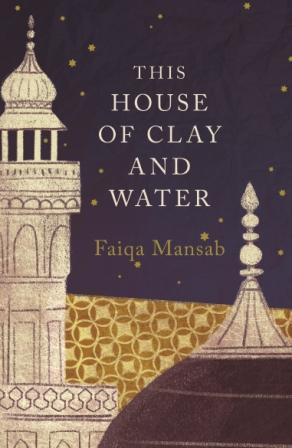 Of love, loss, and betrayal; the ground-breaking novel 'This House of Clay and Water' by Faiqa Mansab dares to tell a contemporary love story between a woman and hermaphrodite! The rising Pakistani writer is making lots of noise in the literary circuit for all the right reasons.
The novel has been published by Penguin Random House India this month. It's tale of Begum 'Nida' and the beggar hermaphrodite tends to explore a relationship beyond the conventional with its much-taboo topic. However, it is one that will definitely raise interest and tempt many to pick it from the bookshelves later this May.
Brandsynario had the pleasure of enjoying a heart-to-heart with Faiqa Mansab. She opened to us about her visionary story and inspiration behind the novel.
Please tell us a bit about yourself 
First of all, thank you so much for having me. Thrilled to be on this wonderful platform.
I'm an MPhil literature and an MFA creative writing graduate. I teach creative writing as well. My debut novel This House of Clay and Water is coming out in May with Penguin Random House. I'm super excited about that.
In This House of Clay & Water, did you create characters and events that are based on real stories or is the story purely fictional?
It's definitely purely fictional. It's set in Lahore and it is a love story. And yes, the story of love is as much about the city as the protagonists of the novel. The location is a political choice in writing and I didn't just choose Lahore, I chose a very particular facet of The city. Most of the action takes place at the shrine of Data Sahib, and the story moves from Hijra chawls, to the political arena and the old city. Lahore has so many faces like any ancient city and Lahore is one of the oldest in the world. There are so many stories to tell. This is just the beginning.
What inspired you to create a romantic tale between a woman and hermaphrodite?
I believe characters tell their own stories and as a writer, I just have to listen. Initially, my hermaphrodite was going to be a spiritual guide to Nida, my female protagonist, but during my research on the subject, I came across the book Herculine Barbin by Michel Foucault. It's based on the diaries of a young woman who later finds out that she is, in fact, a hermaphrodite. After reading Alexina's account of her life and how difficult it was for her to accept that she wasn't a girl, but a hermaphrodite, I was in a trance for days. It was a heart-wrenching account. She chose to become Herculine Barbin after having identified herself as a woman all her life. It was an act of extreme courage but also of despair. I just had a new image of Bhangi after that and he transformed into the character you see now in the novel. I think before he had been a very one-dimensional person, an idea of a hermaphrodite but after reading that book he became a person, who is confused and is replete with desires and fears like any normal human being. I think I grew up as a human being when I wrote this book.
 In the recent past, there was that horrible story about an attack on hermaphrodite in Pakistan. What are your thoughts about that?
Aadmi ko bhi muyassar nahin insan hona… We have forgotten how to be human in our quest to be Muslims. We have forgotten that being Muslim, Christian, Jew, Buddhist, Jain, Sikh, etcetera means being a good human being. If we are good people, if we treat others with kindness, then we are automatically good Muslim/just-fill-your-religion-here. Take away kindness from our choices and we are animals. Those people, who tortured and humiliated and murdered their fellow human beings because they were different, killed their own humanity.
We are afraid of difference, may it be gender, race or culture. Our fears and hate makes us bestial and removes us from the presence of God.
What kind of response do you hope readers have to your novel?
I hope that people will read it and then form their own opinion about it. I hope that they will see themselves in it and they will see people they recognize and can relate to, sympathize with. I hope they can laugh at the humor and appreciate the irony and tear up at the tragedy. I hope that will read it and think about themselves and the world we live in.
Can you tell us about your second novel?
I'm loving writing it. I'm enjoying it so much and I really hope I can finish it soon because I take really long to write the first drafts. I'm not disciplined enough. Sadly. But I'll get there.