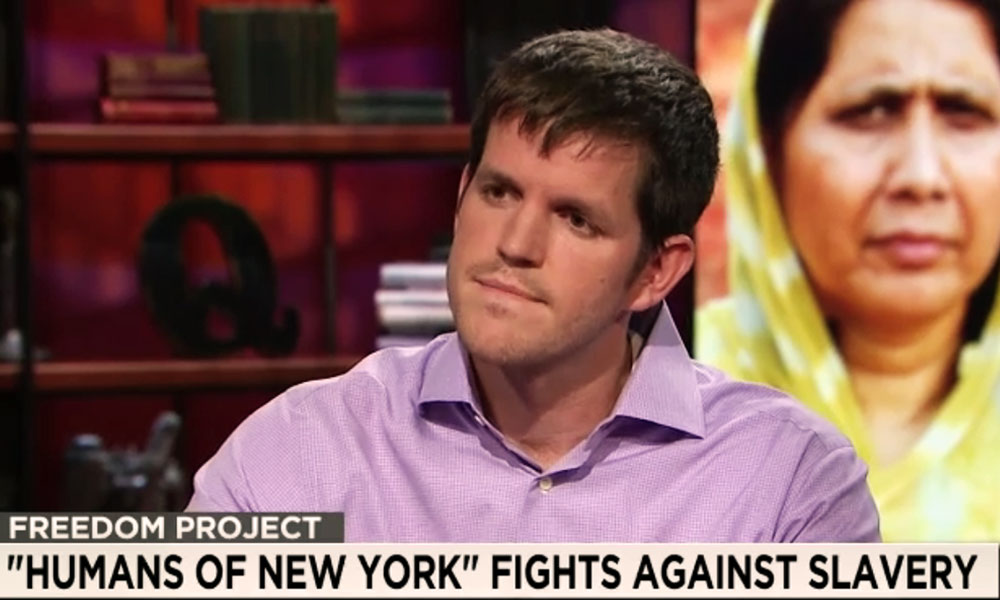 HONY blogger, Brandon Stanton, has raised a whopping USD 2 million in less than a week to help end bonded labor in Pakistan. On his recent visit to Pakistan, the world-renowned photojournalist touched the hearts of millions of Pakistanis by showing the world a different side of the country.
Read More: HONY Blogger's Final Word on Pakistan Will Leave You in Tears
Talking to ordinary people on the streets of Pakistan, Stanton came across a number of people, caught in the never-ending cycle of slavery, with huge amounts of debt on their heads.
Worse, he realized that there are very few people willing to help end the torturous lifelong misery of these indebted people, and those too restricted by the lack of resources and power.
Take a look at his CNN interview where he talks candidly about Pakistan:
Click here to watch Brandon Stanton's interview
Having met social worker, Syeda Ghulam Fatima, fighting to end bonded labor in the brick kilns of Pakistan, Stanton decided to help her out by telling her story to the world through his amazing photography.
Read more: Humans of New York Blogger Visits Pakistan
With millions of impoverished Pakistanis stuck in the perpetual cycle of bonded labor, Stanton understands that his contribution is only a drop in the bucket, but for us Pakistanis it's nonetheless a significant one.