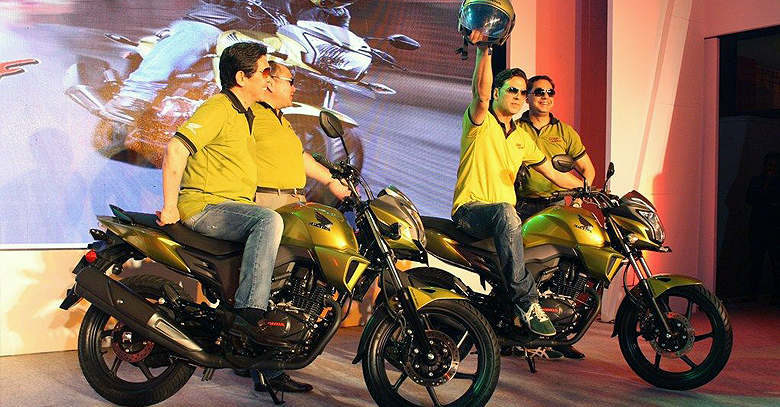 By Hassan Wasti
Honda's recently launched Motorbike, the 150 cc CB Trigger by its Indian division, failed to impress the target market as many thought that it didn't offer anything new. The general perception was that it was made on the same concept as its predecessor CB Dazzler which also fell short of users expectations.
To push sales up, Honda Motorcycle & Scooter India Pvt Ltd (HMSI) recently came out with a brand new commercial which they hope will get their target audience pumped up about the new models.
The commercial is nicely shot and runs for 40 seconds. Honda uses the CB trigger to "untame" the youth. It shows him stuck in a rut in roles he plays and how he escapes these everyday expectations and sets himself free with the Trigger.
The story revolves around a university going boy being controlled by his girlfriend, friend and members of the society in their own ways. When finally realizing that he needs to rid himself of all these day to day hassles he breaks free by saying "I don't belong to them. I belong to myself." 
The TVC wrap ups with the tagline, "Untame Yourself." Honda has focused on upgrading  its portfolio with the 150cc motorcycle segment with the CB Trigger and is targeted at the youth. The CB Trigger with its new technology 'Combined Braking System' or CBS makes it a perfect blend of best in class features and fuel efficiency for daily commuting. It promises performance, style, comfortable ride, and mileage- everything that youth look for in their rides.
"I am confident that the new TVC of CB Trigger will create a top- of- mind recall with its youth centric theme aiming at the lives of today's young generation'', said Y S Guleria, Vice President-Sales & Marketing, Honda Motorcycle & Scooter India Pvt Ltd.