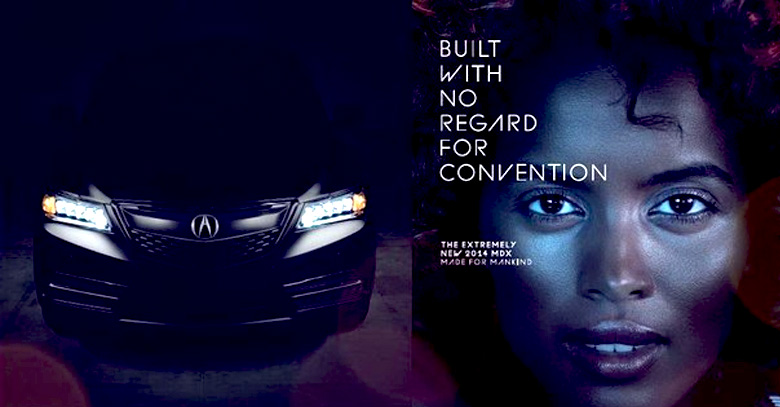 By Anum Saeed
Honda targeted redesigned 2014 Acura MDX sport wagon to female drivers through the luxury brand's most expensive advertising campaign. With the new 2014 MDX sport wagon, Honda Motor Co.'s Acura is trying to make an emotional appeal to female luxury-car buyers.
The brand used the slogan "Made for Mankind" with a female narrating the moody ads showing women hiking a mountain ridge, dancing and interacting with a robot. The commercial debuted during the National Hockey League's Stanley Cup Finals this month.
The full campaign is expected to start on July 7, said the sources from Tokyo-based Honda.
According to the sources, Honda Motor Co. bets that the campaign will boost Acura sales that have gone down to 25 percent in the US from a peak of 209,610 in 2005.
Honda hopes to imbue Acura with the same success it has achieved with its mainstream model line, which includes the Accord sedan, the second-best-selling car in the US this year. According to analyst Michelle Krebs, "targeting female buyers for the MDX makes sense".
"Luxury is also very much focused on a very sort of stereotypical, 40-year-old wealthy male," Gary Robinson, the advertising manager for Honda's Acura luxury line, said while briefing on the new MDX in Detroit.