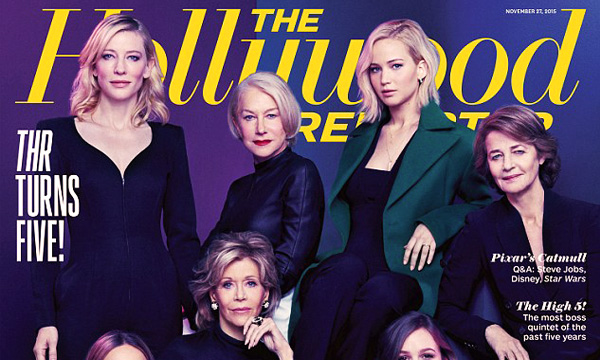 The latest cover of "The Hollywood Reporter" features eight of Hollywood's most powerful women including Kate Winslet, Jennifer Lawrence, Cate Blanchett and Helen Mirren in an issue dedicated largely to the gender gaps in Tinseltown.
For their annual Actress Roundtable issue, 'The Hollywood Reporter' gave the women the floor to share their thoughts on everything from the pay gap between the men and women of Hollywood, ageism and why they chose acting.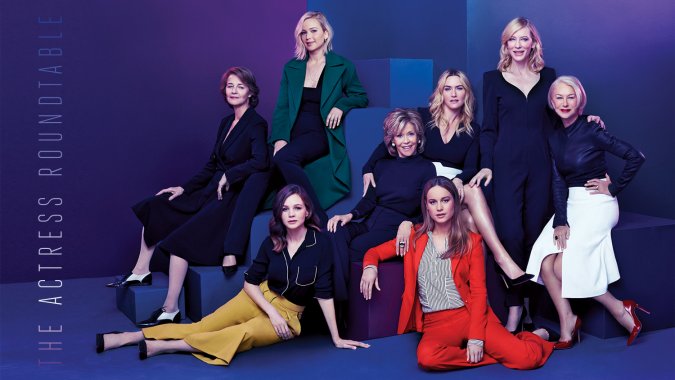 The selection of women is based on the actresses editors believe should be on the Oscar roster that year.
Their picks:
Cate Blanchett ("Carol, Truth"), 46
Jane Fonda ("Youth"), 77
Brie Larson ("Room"), 26
Helen Mirren ("Trumbo, Woman in Gold"), 70
Charlotte Rampling (45 "Years"), 69
Kate Winslet ("Steve Jobs"), 40
Carey Mulligan ("Far From The Madding Crowd"), 30
Jennifer Lawrence ("Hunger Games"), 25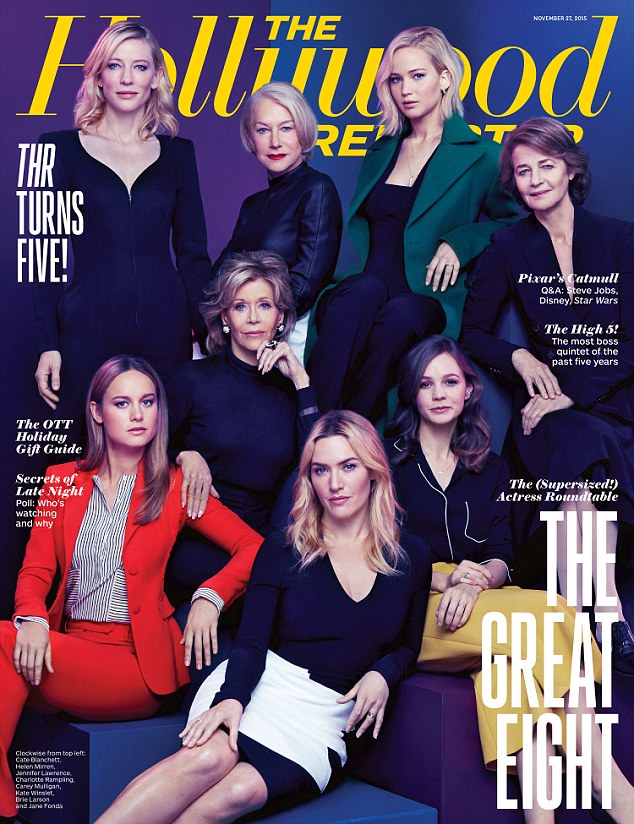 The story appears in the Nov. 27 issue of "The Hollywood Reporter."