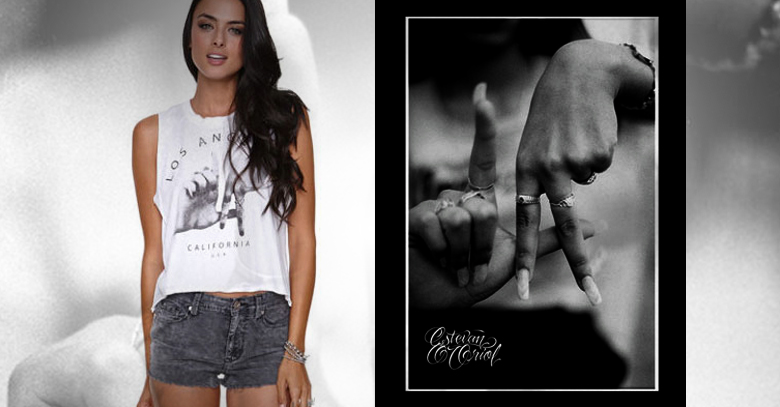 H&M has found itself in a bit of a pickle over a recent lawsuit with Estevan Oriol, who claims that the famous Swedish brand have used its famous 'L.A Fingers' image without permission on the new designs.
"If you put my photograph side-by-side with their re-creation of my image, anyone would tell you they are one in the same. They clearly copied my image" Estevan Oriol
The claim against the famous brand is a damaging one, as it implies that H&M have plagiarized an idea which can raise questions about its previous designs.
The suit filed by Bradley and Daniel Yourist of the Yourist Law Corporation is intended to warn all the retailers who try to pass on others designs as their own.
One can only wait and see how this case unfolds but let's hope that H&M maintains its integrity and try to come out of it as a respectable Brand