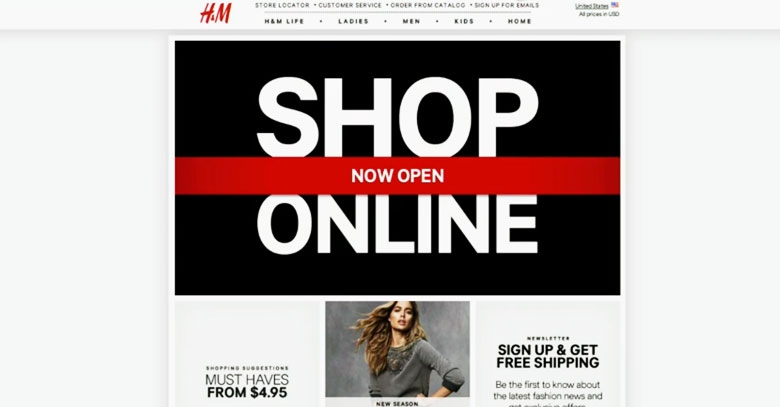 4 views
H&M finally launched its online store in the U.S.
The Sweden-based fashion store finally expanded its virtual business, looking ahead to target American customers.
H&M has close to 300 stores located in the country. The fact that online shopping is now becoming a necessity rather than a luxury is fueling business for categories like fashion and clothing.
With a physical presence of 48 stores globally, the inculcation of online shopping to their portfolio would allow the brand to expand its business and meet customer demands at length.
Also, with online shopping officially launched, it would bring much more customer loyalty and increased customer base to the brand as it will become easier to capture new markets.
H&M has also introduced their new home store, covering items for interior decoration such as bedroom, bathroom, kitchen and others, available at premium prices.
Through the incorporations of blogs, interviews and the overall experience that comes with the website, H&M is strengthening its online presence and also bringing more customers to its brand online.