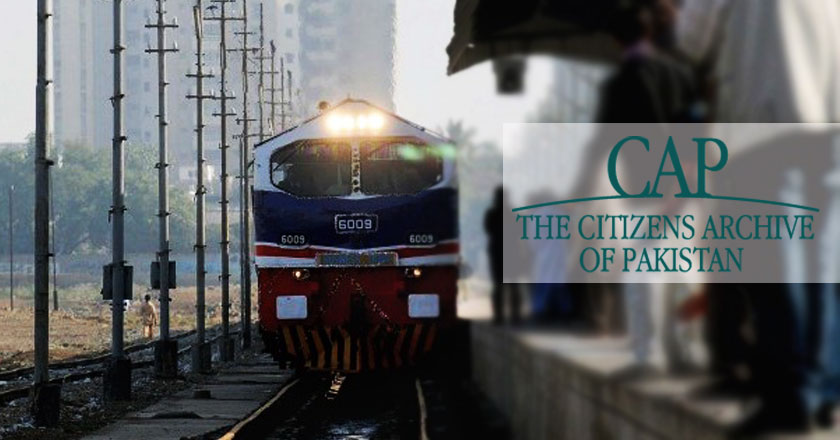 The Citizens Archive of Pakistan (CAP) is launching the first of a series of pop-up exhibits at the CAP Museum at the Karachi Railway Cantonment Station on Saturday, December 20th at 5.30 pm. 
The CAP Museum at Cantt Station will host various exhibitions about the history of Pakistan over the course of the year. With these small-scale exhibits, CAP hopes to educate citizens of Karachi about the importance of preserving Pakistani culture.
"Our national heritage is the legacy of our forefathers, and what we will pass on to future generations. The exhibits at Cantt Station will bring the history of transport in Pakistan to life, and inspire a sense of pride and community amongst Karachiites," said Sophia Balagamwala, curator of the CAP Museum at Cantt Station.
"History and culture belong to everyone and everyone must have access to it," noted Swaleha Alam Shahzada, Executive Director of CAP.
Additionally, CAP has contributed a bench to Baithak, an exhibition organized by Pursukoon Karachi of various benches created by artists specifically for Cantt Station.
The railway system is among the most visible and enduring legacies of the British Raj.The Cantonment Railway Station was built in 1865 (c.) on Frere Street. It was one of the few public buildings built in Karachi in the last decade of the 19th century.
The CAP Museum at Cantt Station has been made possible in part by the wonderful conservation work carried out by Pursukoon Karachi.