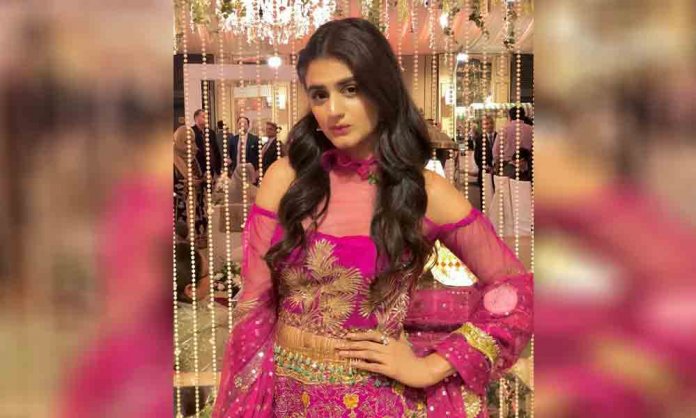 The much-loved television couple Hira Mani and Affan Waheed are gracing the screens with the drama serial Ghalati.
This is the duo's second project together, after the hit serial Do Bol from earlier this year.
Directed by Saba Hameed, and written by Asma Sayani Ghalati is a tale of this couple namely Saad and Zahira, who go through the different stages of life so yes you can categorize it as a love story.
In an interview, Hira Mani stated that females in our society must learn to take stand against all the unjust they face in their susraal and your self-esteem and dignity is above all.
She also stated that her character Zahira is the opposite of the role that she plays as Hania in Mere Paas Tum Ho since Hania is a listener and Zahira is someone who would be vocal when she faces unfair.
Here's the trailer of the newest drama serial Ghalati
Actress Hira Mani also added, "all the girls who have faced any unjust after their wedding will relate to Ghalati."
Furthermore, Affan Waheed's character in Ghalati is really impulsive, short-tempered and aggressive but head over heels in love with Zahira.
He's a regular an ordinary man with different shades who should take drastic measures to rein over his anger issues.
Besides Affan Waheed and Hira Mani, actors like Saba Faisal, Saba Hamid, and Anoushay Abbasi are also part of this new venture.
Let's see what Ghalati brings to the table for the Pakistani audience, especially after the colossal success of Do Bol.
Stay tuned to Brandsynario.