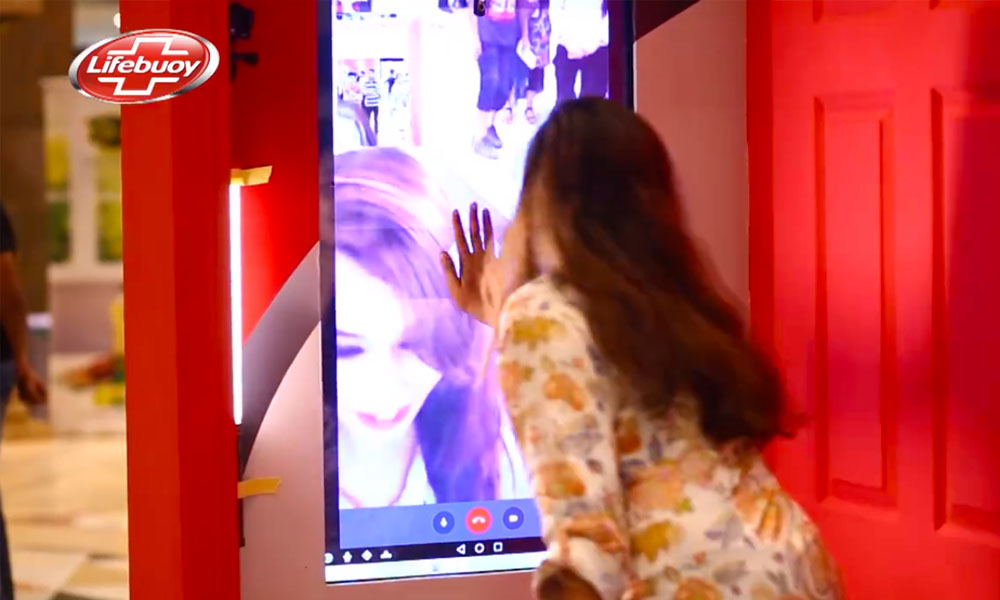 Kinetic Pakistan has always wowed us with their innovative use of outdoor space to advertise different brands. The installations are usually to create awareness or help a good cause. This time as well, partnering up with Lifebuoy, Kinetic Pakistan set up a creative activity to raise awareness about the importance of washing hands.
Taking over two cities in one go, Kinetic Pakistan targeted the masses, especially families to raise awareness about handwashing. The campaign titled #Hi5ForHandwashing made use of a digital interactive screen unit. This unit was placed simultaneously at Dolmen Mall Karachi and Fortress Square Mall Lahore inside a closed door.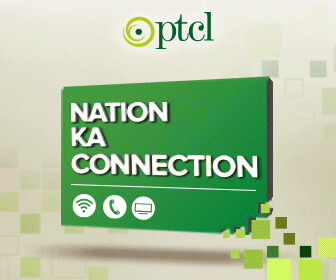 The door was placed in the middle of these two malls. As curiosity peaked, the excited shoppers gathered around wondering what was going on. The door opened revealing a digital screen showing a similar set up in the other mall. A special area in the shape of a hand was made, inviting people to hi5 the people on the other end of the screen. For every hi5 Lifebuoy pledged to teach 5 children the proper way to wash hands and get protection against germs.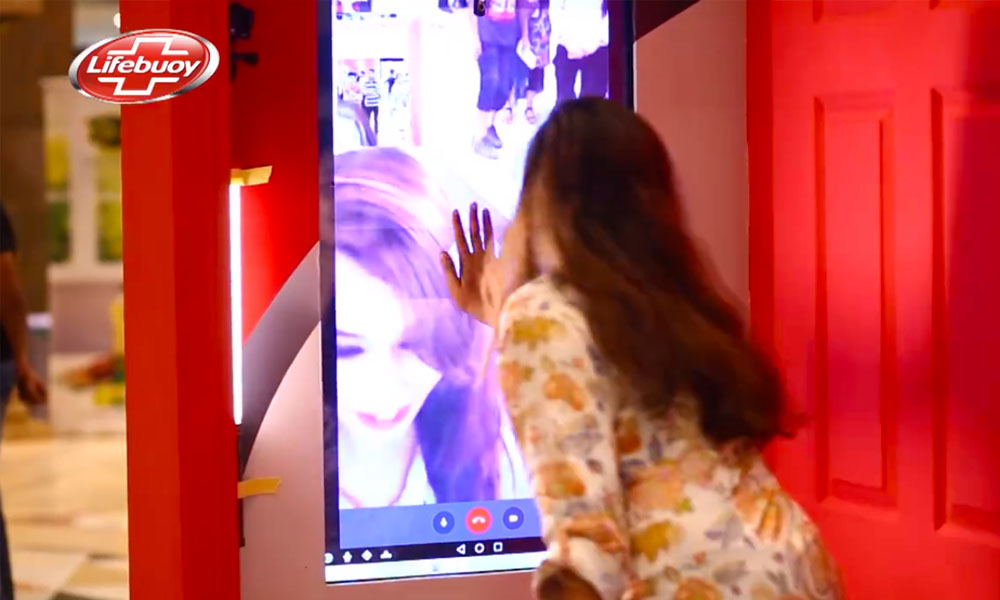 The idea was simple: raise awareness. The way it was done was extraordinary. Connecting two cities and its people and instilling in them the importance of handwashing is an activity we don't see every day.
Kinetic Pakistan, being the largest OOH agency in the country, has in the past been involved in various other creative projects. Since these projects were all different from the usual advertising, they created a long lasting impact. Conventional advertising thought effective has a limited life span. People see it, act on it and then forget about it. OOH campaigns such as these tend to be remembered for long.
This activity #Hi5ForHandwashing not only successfully relayed the messages and connected the people of two cities, it created a conversation that will remind people the real reason the campaign was set up.
Watch the video below.