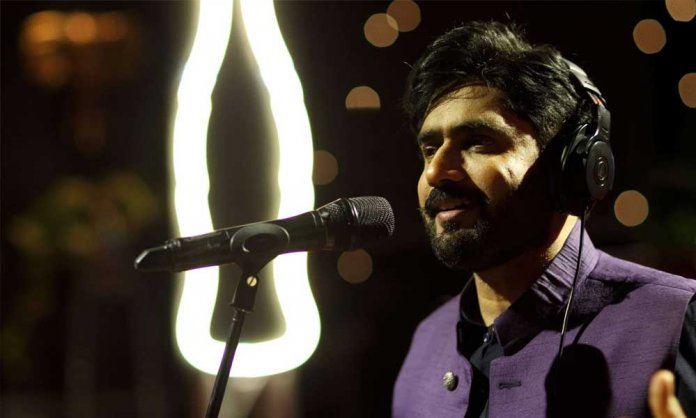 Coke Studio's season 12 kicked off in October with the beautiful rendition of 'Wohi Khuda Hai' by our very own singing sensation, Atif Aslam.
However, as successful as the first episode was, things started to go 'down the hill' for Coke Studio after the launch of its second episode.
Coke Studio may have received yet another copyright strike for the grovy Billo song by Abrar-ul-Haq from season 12 episode 2.
This season we experienced a very popping rendition of our childhood favorite Billo. The Coke Studio rendition of the song not only brought us a quite load of nostalgia but made us fall in love with the song all over again.
The reason for the vanishing of Abrar's super hit number from Coke Studio's official accounts is unknown, but the mere guess is that it's another copyright strike from the label.
Gone from YouTube Channel
Even not working on Twitter: 
#CokeStudio12's rendition of Billo takes us down memory lane as Abrar Ul Haq takes the stage in a whirlwind of rap and bhangra, reimagining the song's quirk filled craze in full Punjabi zest. @AbrarUlHaqPK https://t.co/awzBlUt6iJ

— Coke Studio (@cokestudio) October 25, 2019
Billo was one of the most viewed video of season 12 and the old fans rejoice the new version of the song. But old has an entirely different energy to it!
This might be the fourth copyright strike on season 12.  The third strike was on Sanam Marvi rendition of "Hairaan Hua". The original song is by the legend Abida Parveen. Coke Studio has removed the song from its official YouTube channel and the fans are overwhelmed by the latest strike. As Sanam Marvi did pure justice to the song and it was a mere combination of the wonderful vocals with soulful composition.
Taken down from the official YouTube channel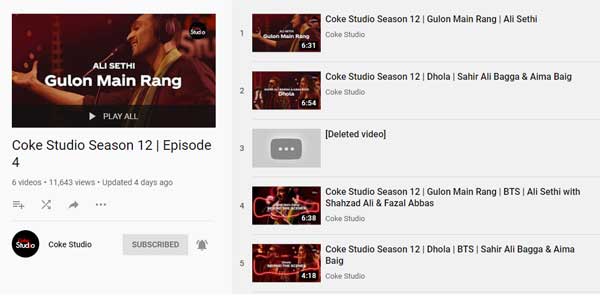 Can't play on Twitter account
With poetry composed by Sachal Sarmast, Sanam Marvi graces #CokeStudio12 in Hairaan Hua, a celebration of the Ultimate Beauty of the Divine, and the love and wonder it inspires in His devotees. https://t.co/msyTYPEdNw

— Coke Studio (@cokestudio) November 15, 2019
But the song is still available on the Facebook page
The original song is by Abida Parveen and she blows her lively voice in Sachal Sarmast poetry. The amalgamation of two legends will send you to the Sufi realm.
Before 'Billo', 'Hiaraan Hua', 'Saiyaan' and 'Maahi Dhiaan Jhoonak' have been taken down from everywhere, including Coke Studio's official website.
Saiyaan is a Punjabi folklore duet about love and lovers waiting on each other, which was sung by Rachel Viccaji and Shuja Haider for episode 2 of season 12 of Coke Studio.
It's not on the official website…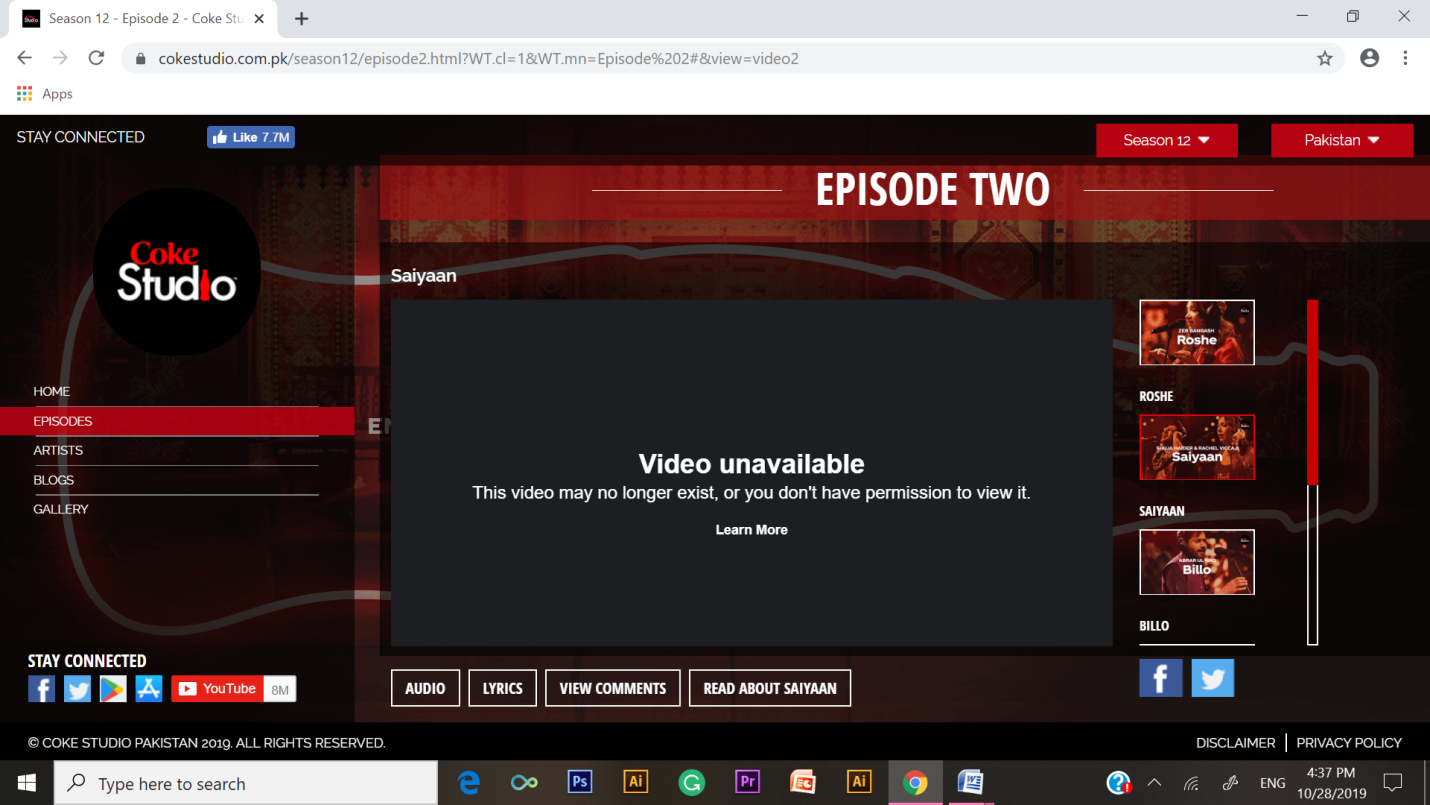 Nor on YouTube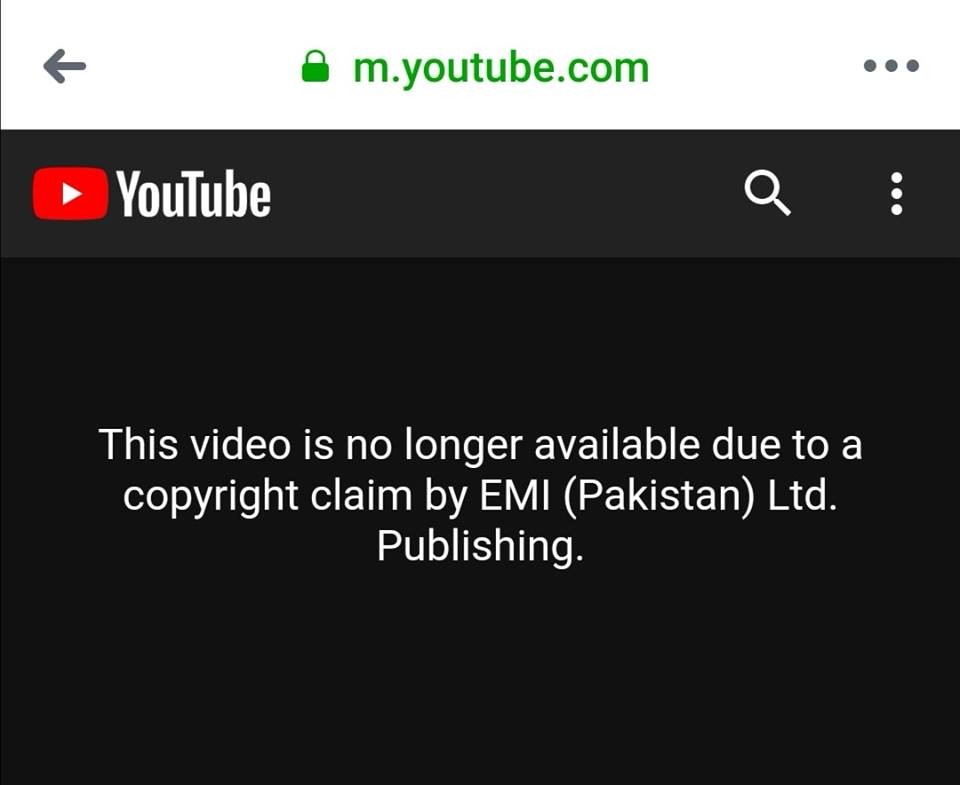 MIA on Facebook
And even vanished from DailyMotion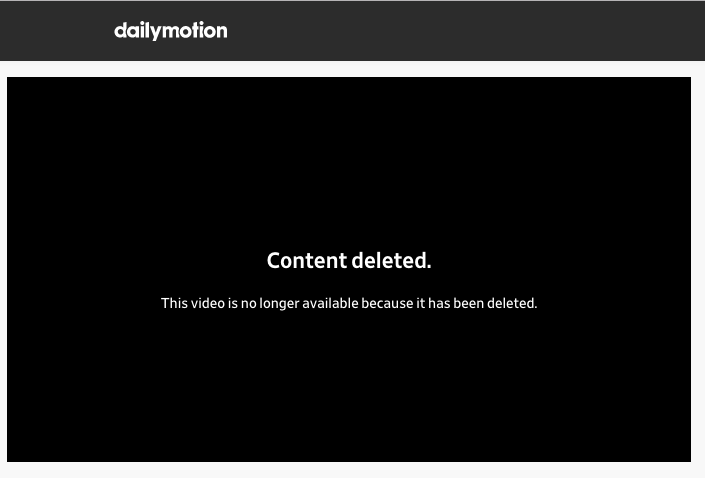 This apparently happened due to the claim that this beautiful piece is an original of Madam Noor Jehan and Coke Studio has not acquired the license to reproduce it.
Another copyright by @EMIPakistan
You are copying noor jahan song but without licence….
I think team is too unprofessional…rohail hyatt please look into this matter#cokestudio12

— Husnain mansha (@husnain_mansha) October 24, 2019
The same trouble was faced by "MAAHI DHIAAN JHOOKAN", another song by Coke Studio.
Coke Studio went live on Instagram and said that they were having some trouble with  Saiyaan, however, did not say anything else.
After facing a lot of backlash and claims and rumors, Shuja Haider made an official statement on Facebook stating that the matter is being dealt with and thanked his fans and well-wishers and asked them to stay positive and hope that this matter resolves soon.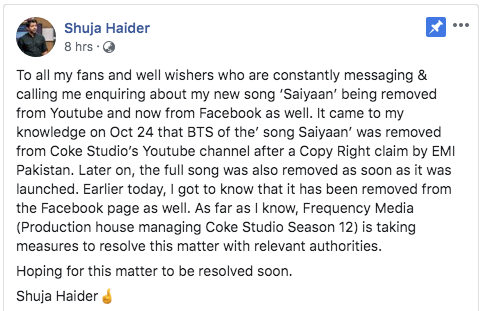 We wish Coke Studio the very best for its future and hope that the matter gets resolved soon.
Let us know your thoughts in the comments below.
Stay tuned to Brandsynario for more news and updates.