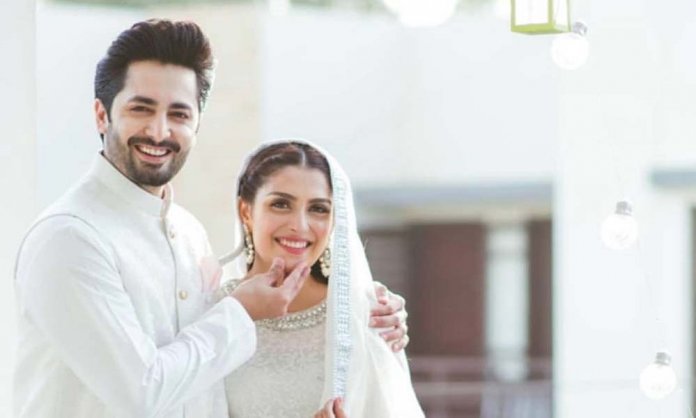 As the spiritual time of the year is almost here, millions of Muslims around the globe are heading towards the holy city Makkah.
Similarly, a number of Pakistani celebrities will also be performing the Holy pilgrimage this year and they are already excited about it.
Celebrities like Hamza Ali Abbasi, Atif Aslam, Feroze Khan, Ayeza Khan and Danish Taimoor have already reached the Kingdom of Saudi Arabia this week for the holy practice.
All these stars took to social media to make the announcement and their fans couldn't stop showering them with love.
Here are some of the Pakistani celebrities who will be performing Hajj this year
Atif Aslam
The singing sensation Atif Aslam took to his social media accounts and asked for everyone's forgiveness before going to Makkah.
He wrote:
BEFORE DEPARTING FOR HAJJ, I WOULD LIKE TO ASK FOR EVERYONE'S FORGIVENESS, BE IT FANS, FAMILY, FRIENDS. APOLOGIES FOR HURTING ANYONE'S SENTIMENTS. KINDLY KEEP ME IN YOUR PRAYERS.
Soon after he reached there, he also shared some of his snaps from the holy city and we are totally loving them.
Feroze Khan
The Khaani actor Feroze Khan shared the news to his fans and followers with the caption:
I WOULD LIKE TO INFORM YOU ALL I'VE BEEN INVITED TO PERFORM HAJJ THIS YEAR BY THE SUPREME. I WOULD ALSO LIKE TO ASK FORGIVENESS IF I'VE HURT ANYONE HERE IN ANY CAPACITY. SENDING YOU ALL LOTS OF LOVE.
Hamza Ali Abbasi
Known for his drama Piyare Afzal, Hamza Ali Abbasi penned Abbasi in a Twitter post and said:
ALLAH HAS ACCEPTED MY EXTREMELY FLAWED BUT CONSISTENT EFFORTS TO WALK HIS PATH AND HAS BLESSED ME WITH HAJJ. I SHALL BE OFF SOCIAL MEDIA TILL THE 16TH. WILL PRAY FOR KASHMIR, PAKISTAN AND FOR PEACE BUT IF VIOLENCE IS FORCED ON US THEN I'LL PRAY THAT MAY ALLAH BE PLEASED WITH US.
Allah has accepted my extremely flawed but consistent efforts to walk his path & has blessed me with HAJJ. I shall be off social media till 16th. Will pray for Kashmir, Pakistan & for peace but if violence is forced on us then i.ll pray tht may Allah be pleased with us.
Ayeza Khan and Danish Taimoor
One of the most loved on-screen and off-screen couples Ayeza Khan and Danish Taimoor will also be performing hajj this year. The couple wrote:
WE ARE GOING TO PERFORM HAJJ, MAY ALLAH ACCEPT IT. AS A MUSLIM, IT IS OUR BIGGEST WISH THAT IS GOING TO BE COMPLETED SOON.
What are your thoughts about the story? Are you planning to go for hajj this year as well?
Let us know in the comments section below.
For more updates and details, stay tuned to Brandsynario.
This story was originally published on veryfilmi.com