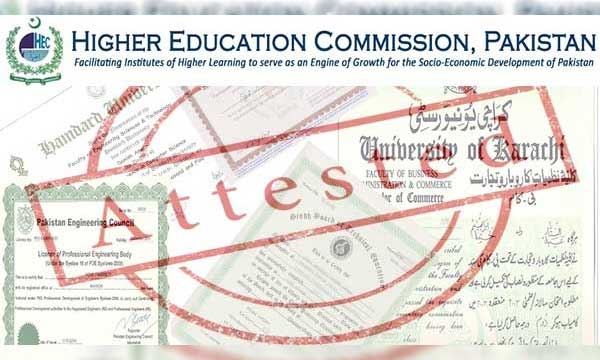 With thousands of fake degrees floating around and hundreds of jobless that Higher Education Commission has finally decided to wake up and take action against the fake degrees debacle that has been around forever.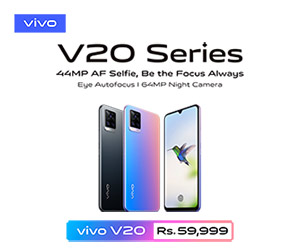 The HEC has approved of an online system, which will not only attest the degrees but also verify whether the degree is valid or not.
According to the official statement by the HEC;
"…to determine the equivalence and recognition of degrees, diplomas, and certificates awarded by Institutions within the country and abroad."
The verification process is pretty simple with for applicants who want to get their degrees attested.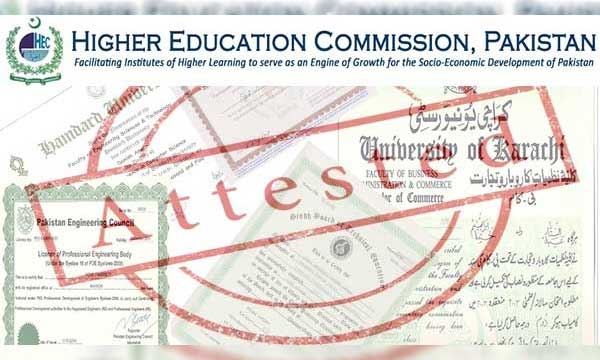 To get your degree attested all you need to do is:
Applicants will upload relevant documents, which includes academic credentials and identity documents.
The system will check applicant's information by contacting NADRA and PQR database.
The Controller of Examinations will have access to view the documents to assess their legitimacy.
If the documents are authentic, the system will attest the documents and contact the applicant.
The Controller of Examination will also be playing a very important part with this new verification process as he/she will be given the control of the system and they can view the uploaded scanned copies of the applicants; be it degree, transcript or the provisional certificate.
The legitimacy and verification will be done by the Controller of Examination online and within the 24 hours' time period.
If the verification is not done within a day, the universities will be notified via email.
Stay tuned to Brandsynario for more updates.