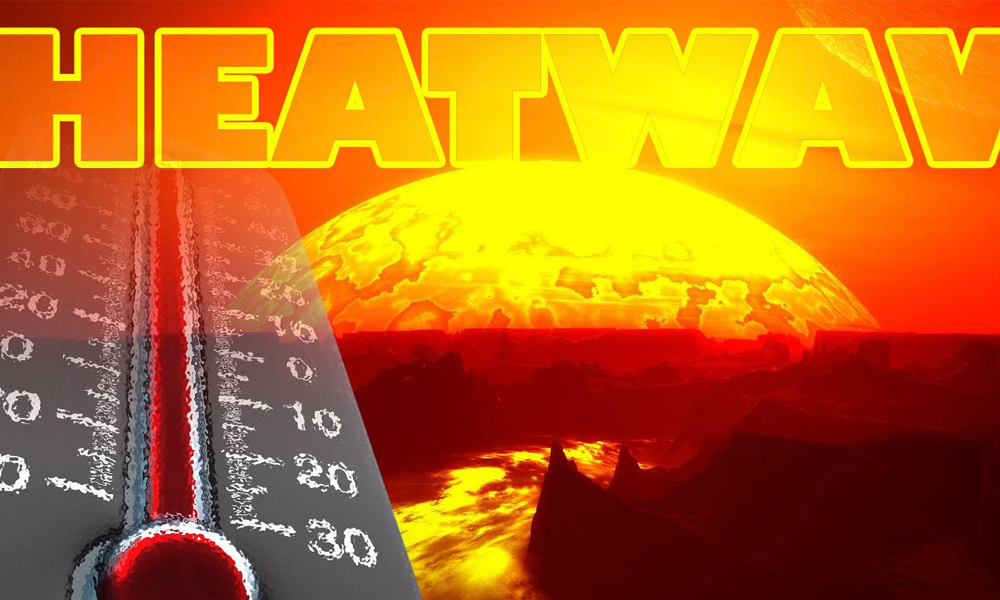 UPDATE: The Meteorological Department predicts a hot and dry spell to overcome parts of Pakistan from today, Monday to Thursday as ARY News reports.
The mercury is set to rise to 48 to 50 degree Celsius in Sindh and Punjab, as met department said. The people of Pakistan have been told to remain cautious during the searing heat coinciding with the holy month of Ramazan.
The met department forecasts thunderstorm and rainfall in Rawalpindi, Hazara, Gujranwala and Kashmir region.
The southern plains of Pakistani, including Bannu, Sukkur, Larkana, Shaheed Benazir Abad, Sahiwal, D.G. Khan, Multan, Bahawalpur, D.I.Khan,  Hyderabad, Naseerabad and Sibbi divisions will be affected most in the hot weather.
The weather is to remain humid and hot from Monday to Thursday in Gujranwala, Lahore, Rawalpindi, Faisalabad, Sargodha, Peshawar and Kohat regions.
In the coming 24 hours, plains of Punjab, central and southern parts of Khyber Pakhtunkhwa, upper Sindh, Sibi and Makran regions of Balochistan will be feeling the intense heat.
---
Extremely hot and dry weather conditions with no expectations of rain in various parts of the country have been observed by the Pakistan Meteorological Department whereas Sindh and Punjab are currently facing the highest temperature on a daily basis.
According to details, the heat wave in Pakistan aggravated on Wednesday whereas the MET authorities have announced further rise in temperatures.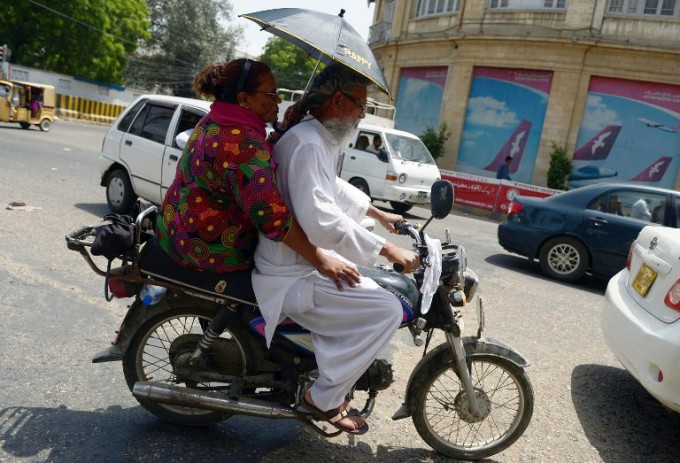 As revealed by a private TV Channel, 51°C, 50°C and 49°C were recorded in Larkana, Sukkur, and Hyderabad respectively whereas similar heat wave conditions were observed in different parts of Sindh including Moeanjodaro, Jacobabad, Sindh.
On the other hand, Punjab including Lahore, Faisalabad, Bahawalpur, and Sahiwal are also facing extreme heat like Sindh with 46°C, 45°C, 45°C and 44°C temperature respectively.
According to the meteorologists, heatwave in Pakistan is expected to last  up until Ramazan.
Further aggravating the dire heatwave in Pakistani is the power outages being faced in every part of Sindh. Prolonging hours of load shedding in different parts of Sindh and Punjab have made it more difficult to overcome the heat wave.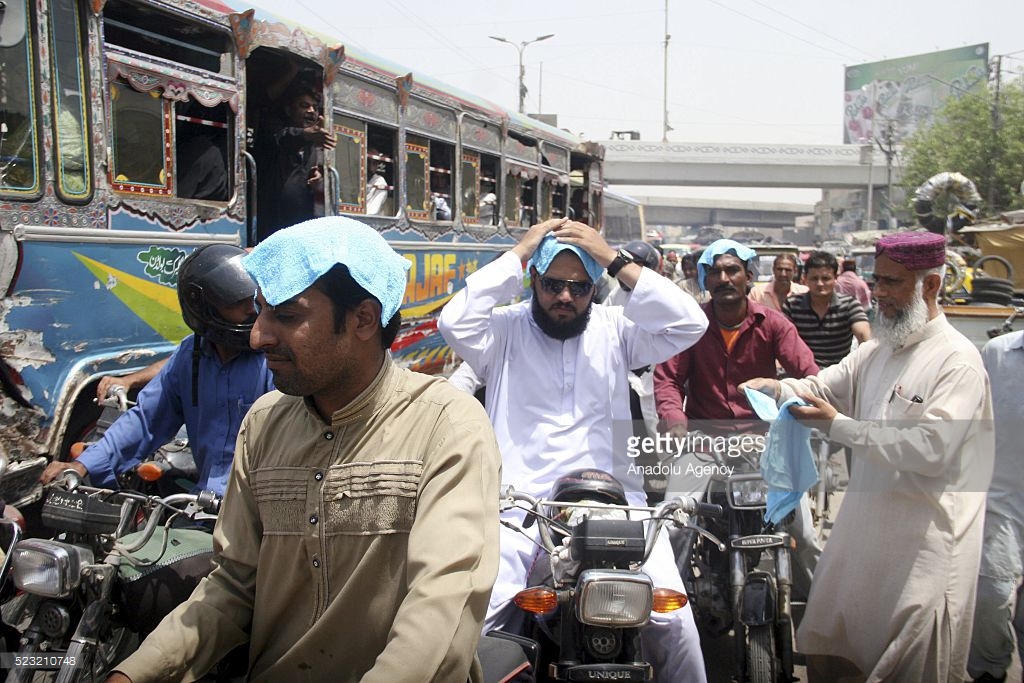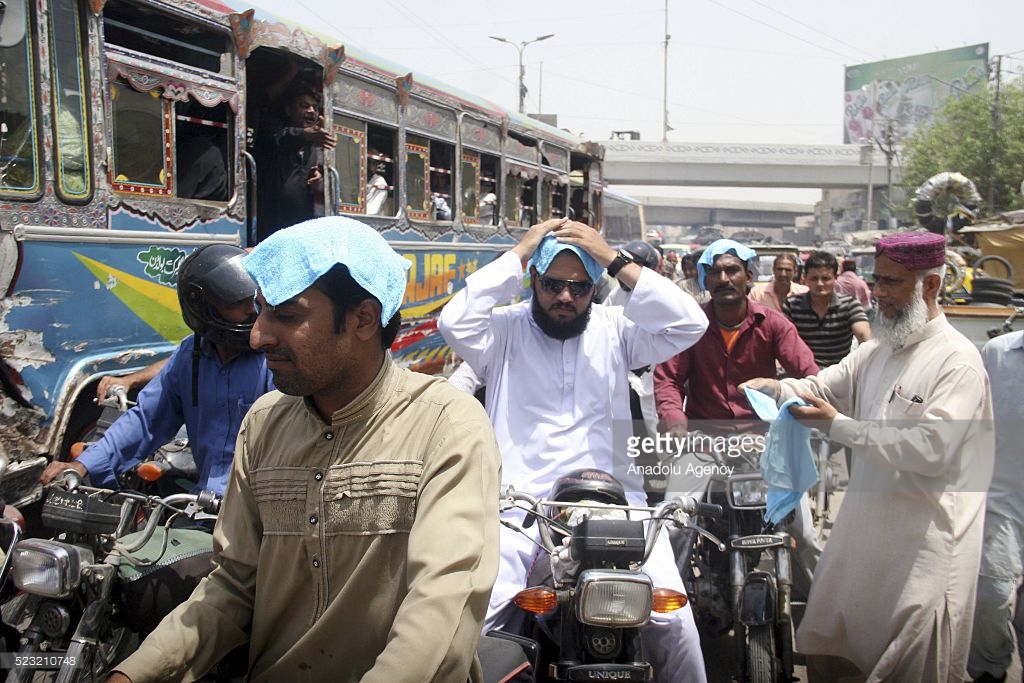 Trips to follow in order to avoid heatstroke: 
Use plenty of water to keep yourself hydrated
Soak your feet in water
Do not face the sun; keep your head down and try to stay indoors as much as possible.
Avoid eating rich protein diets
As per efforts of the government and politicians, Bilawal Bhutto has directed his party workers to arrange free drinking water camps across Sindh; hospital authorities have also been informed to set up prior emergency arrangements.
Even the local people are seen helping eachother out by distributing wet towels on the road.
The government has also announced summer vacation holidays for students from 19th May to 25th July due to the deadly heatwave.
Karachi Heatwave: Temperature to Remain between 38-40°C For 48 Hours
On the other hand, Elaj Trust is running an awareness and relief campaign to facilitate the citizens of Karachi and prevent them from the heatwave.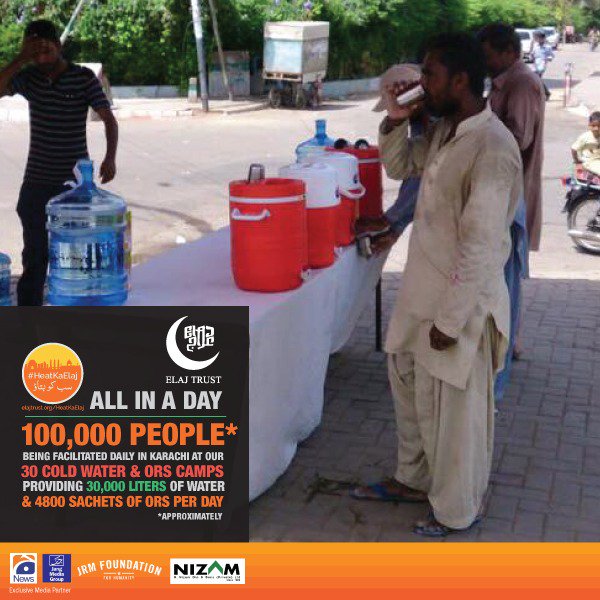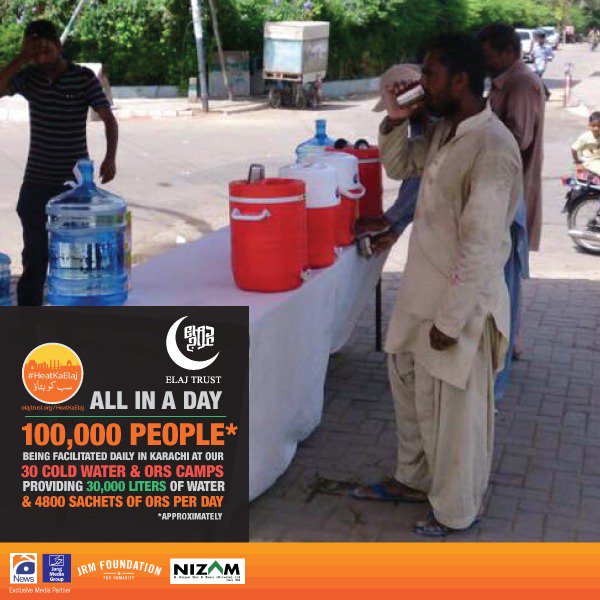 Stay tuned to Brandsynario for more updates.