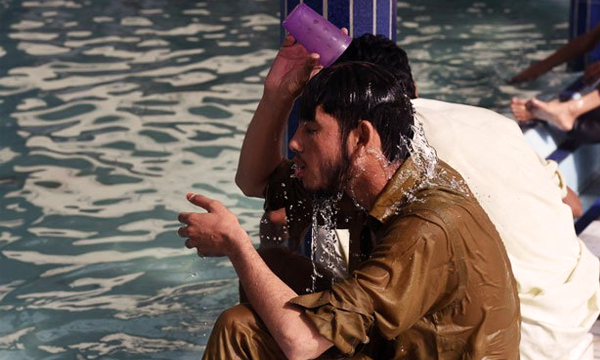 The government of Pakistan is taking some major steps to cut down the causality fears from the forthcoming heat stroke. The government has planned to establish 117 heatstroke centers in Karachi and promises to provide uninterrupted electricity supply to the water board and hospitals.
According to the report presented in Sindh High Court by the Commissioner of Karachi and other interlinked departments revealed that the K-Electric has been notified to cease load shedding during the heatstroke time-frame, whereas they have also been issued a notice to provide throughout electricity without any interruption to the water boards and hospitals during the heatstroke month.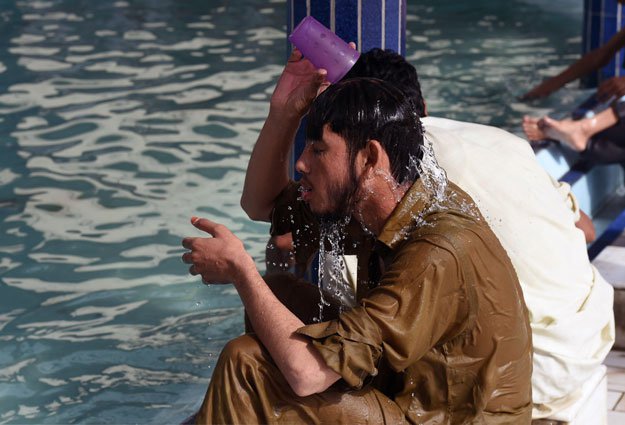 Image : AFP
On the other hand, Sindh Chief Minister Qaim Ali Shah in a meeting with the health, local and district government officials ordered to take maximum precautionary measures to avoid maximum loss of lives like last year.
"Still I remember last year on June 1, I was in Larkana when told that 56 people had died because of a severe heat stroke – I could not believe it", he said and added that he was surprised to know that the temperature in Karachi on that day was 42 degrees while it was at a 48 degrees in Larkana. "It was unusual in Karachi – humidity was on the rise and wind speed was low, therefore, it affected people badly," he said.
In the meeting, it was discussed that Karachi Administration will set up camps at 100 identified points including bus stops, petrol pumps, roundabouts and marketplaces where drinking water would be made available to the public.
Meanwhile, provision of health facilities has also been made possible at different locations. The mapping of ambulance service has been done in an effective manner to facilitate ambulances to transport affected people to hospitals in minimum time. With such precautionary efforts, the government is likely to minimize the death rate as compared to previous heatstrokes.
Give your feedback in the comment section below and stay tuned to BrandSynario for more updates!