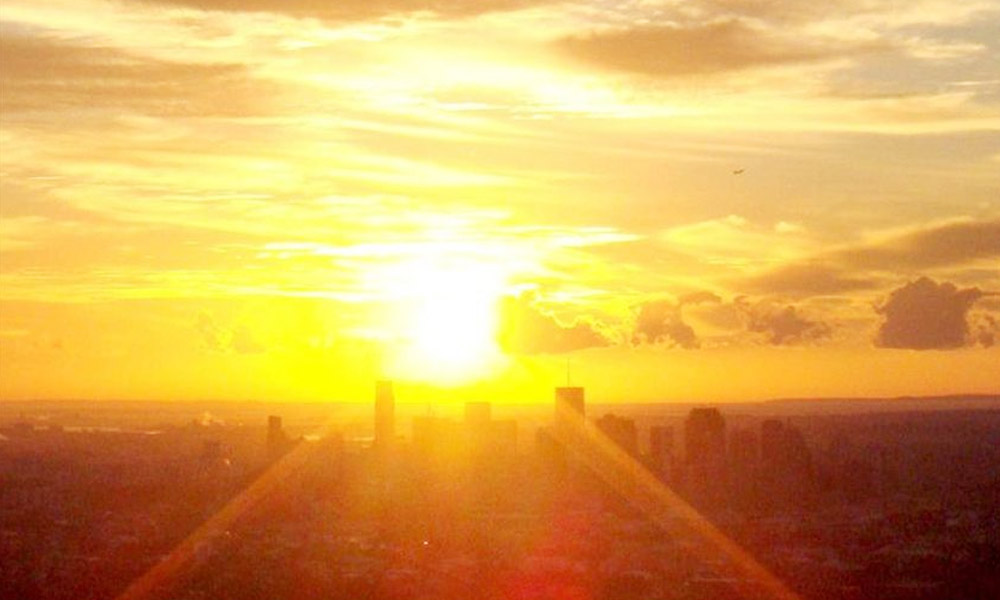 Addressing the concern over lives lost last year during the heatwave, the Sindh government has devised a backup plan in case the same or a worse heatwave is expected during this summer as well.
Nisar Khuhro the Minister of Education and Jam Mehtab Dahar the Minister of Health commented at a press conference that the health ministry had been given the task to share a thorough report about the setup of heatstroke emergency centres located across Sindh.
As per the statement released the report is to be presented a at the next session, "The report will be discussed at the next session of the provincial assembly."
Last year, during this time around 1,200 people died given the severity of the heatwave and no readily available centres who were equipped with dealing with such a situation.
Mr. Khuhro said that preparations for the heatstroke emergency management have been underway two months prior to the arrival of the heatwave in Sindh.
According to Mr. Dahar around a hundred heatstroke centres will be set up in Karachi. He also added that Hesco will be requested to decrease the extent of loadshedding in the summers.
"We are hugely vigilant about the possible arrival of heatwave in Karachi, or other parts of Sindh, and will take all measures to ensure that every human life is safe," elaborated Mr Dahar.
They also added that the provincial health ministry is taking steps to make sure that paramaedics and doctors will be available in the hospitals throughout Sindh during this time.