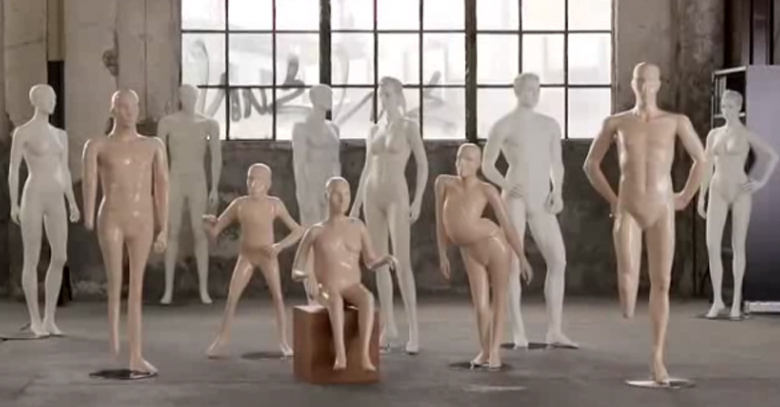 By Zoya Anwer
Made in Zurich, Switzerland a unique video targeting the treatment of people with disabilities went viral globally, touching viewers with its heartfelt message.
Pro Infirmis, an organization catering to the needs of disabled people  created this video in order to throw light on the bigotry present in the treatment of those with physical impairments.
The video, hitting more than six million views on YouTube was aired on December 2nd,a day before  the  "International Day of Persons with Disabilities" on December 3rd .
The effort by the organization involved various stores in Zurich which put up their mannequins displaying the attires, not in the conventionally perfect measurements but in those that showed real life deformities in people like shortening of limbs, scoliosis and Osteogenesis imperfect, also known as brittle bone disease.
The video starts with zoomed in shots of perfect mannequins and later it zoom outs at the door with different people entering a workshop, one using the support of crutches, one wheeling the wheelchair and some limping. Both genders are shown with two women with malformation of the spine as well.
The designers then explain the campaign to the people and take their measurements in order to create models that are an exact imitation of them. They are later shown with their mannequins, happiness etched onto their faces.
The mannequins are then placed in different stores and the reaction of onlookers glancing in is shown, the dummies looking very different from the usual ones.
A touching song "Lost at Sea" by Dave Thomas Junior runs in the background as the video ends with the words, "Because Who is Perfect? Get Closer."
Perfection is a feature desired by all human beings but those who don't conform to this common definition of physical perfection, should not be treated with prejudice.