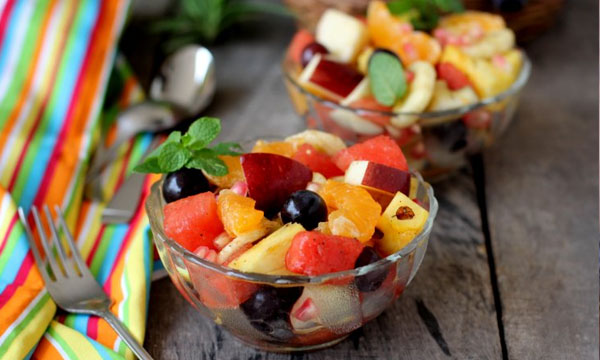 We just survived the hottest month in earth's recorded history. And now the holy month of Ramzan is upon us. If things stay the same it will be hot and humid in Karachi at least. Dues to such harsh weather conditions it is extremely important to take care of our eating habits.
Hydration is extremely important throughout the day, but while fasting you have to rely on the food you had in Sehri. That makes Sehri the most important meal of the day to go through almost 17 hours of fasting period without any fatigue. Is it easy? Probably no because we are used to of getting up late for Sehri, almost at the last moment while during Iftar people stuff themselves up like there's no tomorrow.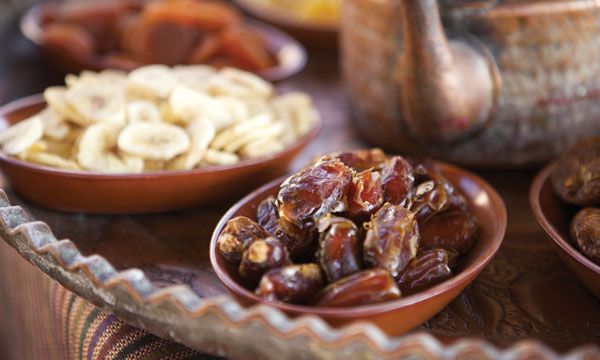 Balanced and healthy diet is the key and the urge of filling up needs to be controlled to avoid health issues like indigestion, heartburns and gastric trouble. For fasting in summer season, one needs to consume nutrient-rich food that provides energy for the long day, almost 15 hours in Pakistan.
There are plenty of healthy alternatives of our usual Sehri and Iftar so that you can survive Fasting in summers with ease.
Healthy Food Alternatives for Sehri:
To keep your body hydrated for day long during Ramzan, it is important to drink fresh juices and energy-rich beverages.Go for milk based drinks ideally a glass full of yogurt-based lassi with a pinch of salt. Use natural sweetener like honey for added benefit. Chai and Coffee being diuretic will not help retain fluids.
Instead of oil dripping parathas with fried eggs or spicy curries go for a bowl of porridge, grilled cheese sandwich or a chapatti with grilled meat.
For added energy boost you can have some nuts or a fresh apple or banana.
Yogurt is very good for sehri. Either have it with honey or on its own as it helps you not feel thirsty during the day.
Instead of white flour and white sugar use whole-wheat/grain flour/breads and brown sugar or honey as healthy alternatives.
Balanced intake of vegetables and fruit portions are a must. Go easy on potatoes and use legumes and vegetables like brinjal, spinach etc. Bake your favorite stuffed jalapenos too.
If you're a person who likes to eat roti and salan for Sehri, go for oil less chapatti with  daal, dam ka qeema, baked shami kebabs etc. For inspiration check out this simple yet yummy and healthy sukal gosht for a filling sehri.
<iframe src="https://www.facebook.com/plugins/video.php?href=https%3A%2F%2Fwww.facebook.com%2FFoodFusionPK%2Fvideos%2F262729744080000%2F&show_text=0&width=560″ width="560″ height="315″ style="border:none;overflow:hidden" scrolling="no" frameborder="0″ allowTransparency="true" allowFullScreen="true"></iframe>
Healthy Food Alternatives for Iftar:
After hours long fasting it is important to replenish energy with water or juices. Use coconut water, fresh juices, and smoothies instead of sugary drinks. Try making Pinacolada with Tang or doodh soda. Date shake is quite healthy too.
https://www.facebook.com/tangpakistan1/videos/1071719486234602/
Pakoray and samosay are Iftar staples and I just love them but for healthy alternatives I consider baking samosay often and having fried pakoras once a while. Keep looking for air-fryers to avoid all that deep frying fats. Instead of pakoray go for whole wheat sandwiches with grilled meat and low fat cheese or a pitta bread with some shredded chicken and humus.
Fruit chaat is the best healthy option for sweet cravings. Mix as many kind of fruits with some honey and a sprinkle of chaat masala. Voila!!
Traditional Chickpeas/chaana chaat and dahi barray are pretty healthy and there's no need to avoid them. Eat in smaller portions and you're good to go.
Avoid carbs as much as you can and replace with proteins to keep your diet healthy this Ramzan. Lean meat, fish, eggs and low fat dairy products must be added in your meals.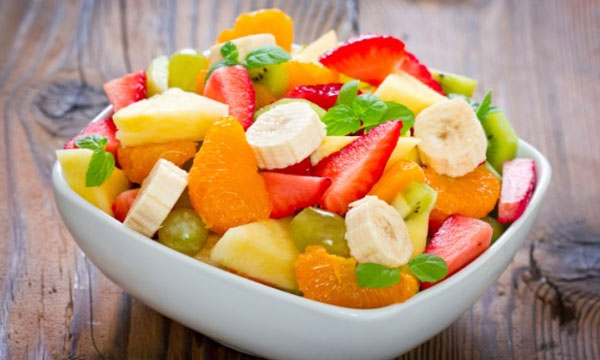 As they don't break your fast with a feast. Go easy on Food and have a healthy Ramzan.