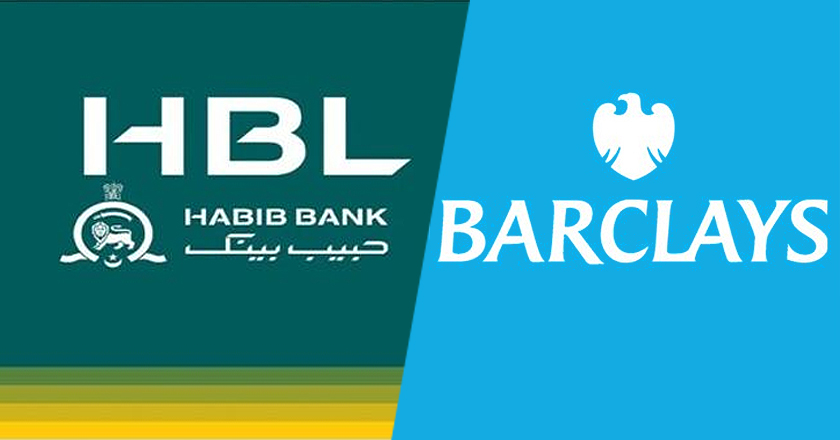 Pakistan's largest domestic multinational bank, HBL, has announced yet another successful deal under its wing. Announced at the ceremony held on Thursday, 12th March 2015, the bank confirmed its proposed acquisition of the local operations of Barclays Pakistan.
According to the press release, HBL looks forward to welcome Barclays customers and President and CEO of HBL Pakistan, Nauman Dar, was quoted saying, "HBL will continue to be a key developer of the financial industry in Pakistan. The proposed acquisition is part of this commitment and ties in with the bank's mission of creating value for all our stakeholders, especially our customers."
The Barclays acquisition was quite expected following fierce competition from fellow banks and resignation of former president, Shahzad Dada last year.
In November 2013, State Bank of Pakistan authorized HBL to conduct Barclays due diligence for acquisition but while the deal is signed, it is still subject to approvals by Competition Commission of Pakistan (CCP) and HBL shareholders.
Valued at PKR 7.5 billion (equity) as of June 2014, Barclays is expected to be signed off to HBL at a price-to-book tag, as the brand name will not be transferred during amalgamation of operations.
While Barclays was operational via only 7 branches across Pakistan with a net asset value of PKR 49.9 billion, as of June 2014, HBL has a 1,600 branch operation system with a net asset worth of over PKR 1.7 trillion.
If all goes well, Barclays will not be HBL's only successful acquisition. Previously in 2012, the bank acquired Citibank's consumer portfolio and managed to retain 90% of their consumers as reported in their latest annual report.
The current acquisition is in line with the ongoing trend of foreign banks shutting down or selling off assets to local leaders in Pakistan. Previously, Meezan Bank has successfully acquired HSBC while Faysal Bank took over Royal Bank of Scotland.