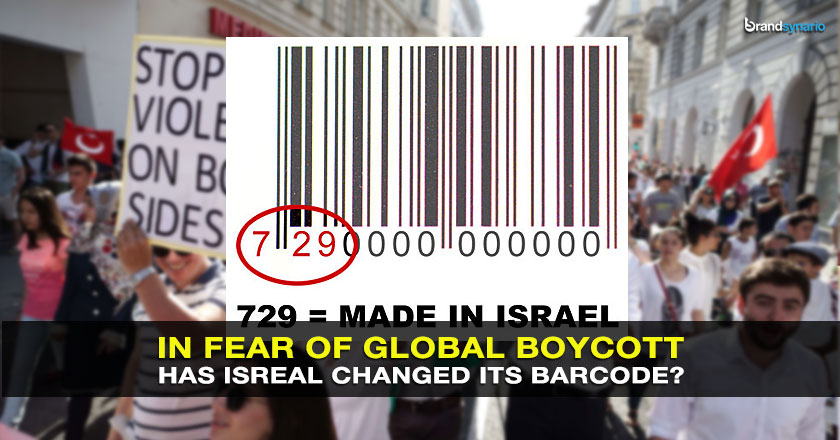 The international struggle for a complete consumer boycott of Israeli products and brands is in full rage, in the hope that it will exert some economic pressure on Israel to cease its ongoing violence in Gaza.
A wave of rumors have now been circulating on Social Media that Israel has found an escape route to fight this boycott via changing its Universal Product Code -aka barcode –from "729" to "871".
Images of Israeli-manufactured "Soda Stream", uploaded on Facebook and Twitter, expose the first three digits of the code as "871", claiming it to be a trap for the buyers checking out for "729" numeric.
However, a source shuns away the debate by stating, "A barcode only tells you which country a company is from, not where the contents of the product originate."
Many Israel's products are being sold by Netherlands and United Kingdom and thus carrying the Dutch barcode "871" and UK's "500". Hence, it's not so easy to randomly change a universally regulated barcode digit as a country does not have the authority to modify its Universal Product Code on its own.
Further extensive research via the Nationwide Barcode reveals that, "The barcode will indicate the country where the prefix originated regardless of where that company has their products manufactured".
Whether Israel has really altered it's barcode in fear of an economic downfall is yet a mystery. Consequently, critics have deemed it advisable to check the "Made in" label along with the barcode number to ensure the right origin of a product.