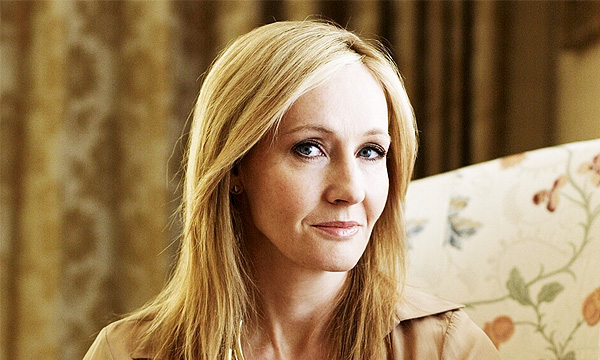 A play centered on Harry Potter, called "Harry Potter and the Cursed Child", will be premiering in London next year. This fact was confirmed by J.K. Rowling herself, author of the best-selling book series in history.
This exciting news comes on the 18th anniversary of the first UK publication of the first book in the series, "Harry Potter and the Philosopher's Stone."
The news was announced and confirmed by the author via micro-blogging website Twitter.
She emphasized that the play will tell a new, untold story, but will most definitely not be a prequel to the Harry Potter series. The new story is a result of Rowling's collaboration with writer Jack Thorne and director John Tiffany. Sonia Friedman will be producing the play.
"It has been a huge pleasure to share with them (and soon, with you!) this untold part of Harry's story," Rowling stated in a tweet.
About why this new story will be a play and not another novel, Rowling said that this choice would become clear after seeing the play. The author is confident that upon seeing the production, audiences will be in agreement that a play would be the only proper medium for "Harry Potter and the Cursed Child."
You can read J.K. Rowling's tweets about the play below:
I'm also very excited to confirm today that a new play called Harry Potter and the #CursedChild will be opening in London next year.

— J.K. Rowling (@jk_rowling) June 26, 2015
It will tell a new story, which is the result of a collaboration between writer Jack Thorne, director John Tiffany and myself. #CursedChild — J.K. Rowling (@jk_rowling) June 26, 2015
I don't want to say too much more, because I don't want to spoil what I know will be a real treat for fans. #CursedChild

— J.K. Rowling (@jk_rowling) June 26, 2015
However, I can say that it is not a prequel! #CursedChild — J.K. Rowling (@jk_rowling) June 26, 2015
I've had countless offers to extend Harry's story over the years, but Jack, John and Sonia Friedman are a dream team! #CursedChild

— J.K. Rowling (@jk_rowling) June 26, 2015
It has been a huge pleasure to share with them (and soon, with you!) this untold part of Harry's story. #CursedChild — J.K. Rowling (@jk_rowling) June 26, 2015