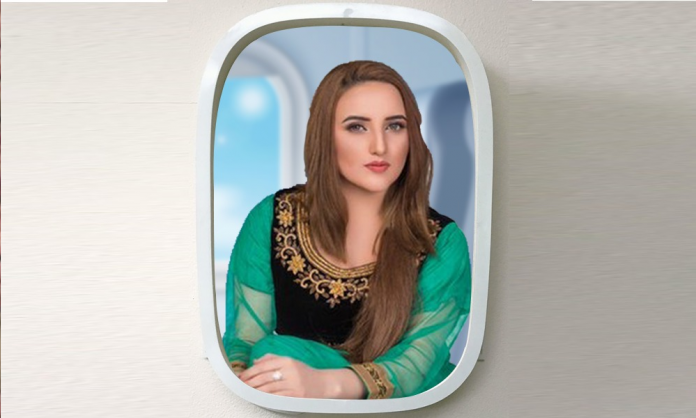 TikTok celeb Hareem Shah recently announced that she's leaving Pakistan. Shah stated that she has applied for Canadian citizenship and doesn't intend to return to Pakistan.
Shah is currently in Baku, Azerbaijan and while talking to Urdupoint she said that there are many fake accounts operating in her name on social media websites including Facebook and Twitter.
She further clarified that the genuine account she has is with the handle of "Hareem Shah Official".
She shared:
I don't have any social media account other than my official TikTok account. There are many fake accounts operating in my name on social media websites including Facebook and Twitter.
She added:
I am currently in Baku and I will fly to Canada in a few days as I have applied for Canadian citizenship. Pakistan is, of course, our homeland, but I have no plan yet to come back.
Moreover, when there was a question raised about the Federal Minister for Railways Sheikh Rasheed, Shah said that she got in touch with a couple of days ago and explained the stance.
When asked about the tweet she had posted about exposing Imran Khan, Hareem added,
I have never said such things. Imran Khan is our leader and prime minister and I respect him a lot. I have never threatened anyone and it is totally baseless that I threatened to expose the PM.
She also discussed the topic of the criticism she has received and how the people have used her name to defame others continuously. 
I know that people are using abusive language and criticizing me, but I have nothing to do with this matter. I keep hearing that 'Hareem Shah did this and Hareem Shah did that' but I never did any of that. People are using my name on social media platforms in a negative light.
Here's the full video of her interview: 
Let us know if you have anything more to add to this story.
Stay tuned to Brandsynario