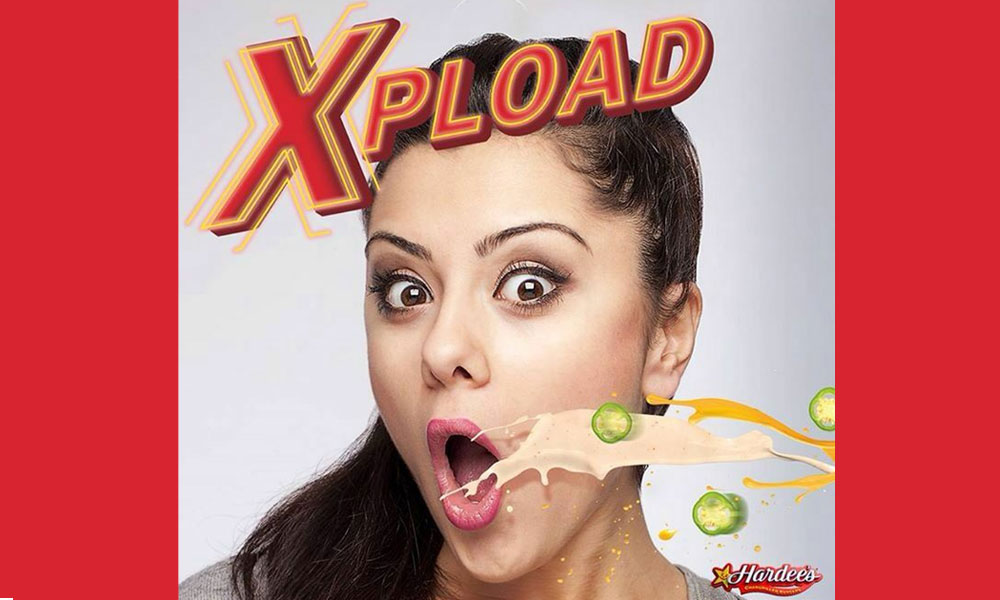 Hardees has once again found itself in a very tough situation with its latest print ad of Hardees Xpload. This is not the first time a Hardees advertisement has faced criticism for being sexist. Hardees is known for the gender-biased ads it has stirred many controversies with.
Hardees took this method of advertisement for their new menu item called Xplosive 'Loaded Fries' with tons of Santa Fe Sauce, Cheddar Cheese and Jalapenos!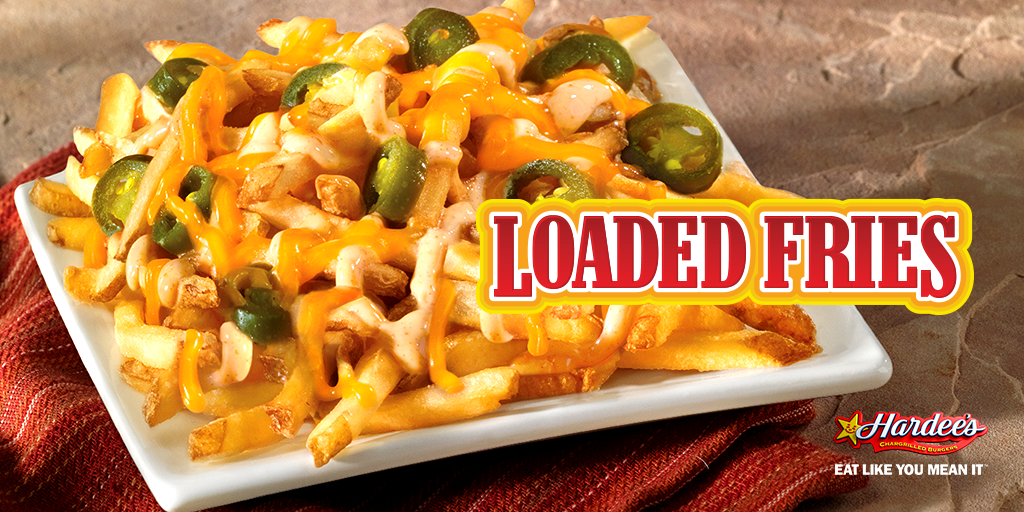 Many individuals took it up to Twitter to steam off their anger in regards to the ad. Here is what people had to say:
Twitter Reactions to Hardees Xpload
#hardees ki marketing team main saray logon ki shadian hojani chaye hain. They just cant wait. 😏

— یوسف زئ (@AraySunoYar) December 7, 2016
Sigh #hardees pic.twitter.com/g9iolT6WbI

— Naukhaiz Saleem (@naukhaizs) December 7, 2016
And this time, #hardees team jizzed out their sick mind pic.twitter.com/qE7VMEGgmf

— Naukhaiz Saleem (@naukhaizs) December 7, 2016
#hardees explode ad is really offensive! Wondering what it has to do with fries!

— Ghazala (@GhazalaSulaiman) December 9, 2016
Someone sitting in #Hardees marketing department is not getting laid pic.twitter.com/lpkngoJjBK

— Naukhaiz Saleem (@naukhaizs) December 7, 2016
The cumshot #hardees campaign is here. I wonder why is this? pic.twitter.com/Hl0kx5K2Qo

— The Anti Social (@theantiesocial) December 7, 2016
Gone too far @Hardees , too far! #hardees https://t.co/F1teV1zZAV

— BrokeMeesni (@Imbrokehipster) December 7, 2016
11 Times Hardee's Shocked Pakistan with Controversial Print Ads
#Hardees #HardeesPakistan You have gone too far! Especially marketing these kinds of sexist ads !! #ShameOnYou pic.twitter.com/0lcKO9jCkd

— AnushaAsif (@AnushaAsifS) December 9, 2016
Boycott #hardees

— Mach 1 (@yeleajay) December 9, 2016
I don't understand why does one has to do perverse advertising when food is involved. I know you guys think it's cool, but it's really not. https://t.co/AGSW7bfDZ5

— Adeela Akmal (@AdeelaAkmal) December 9, 2016
Stay tuned to Brandsynario for more news and updates.