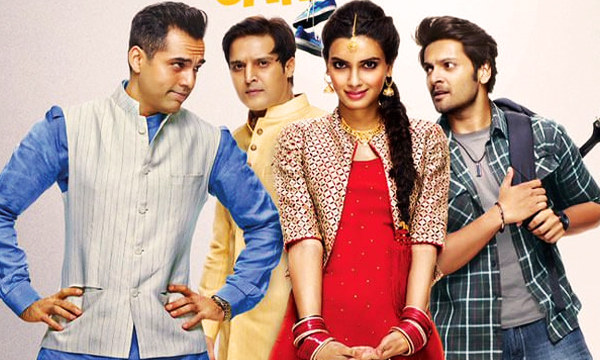 Social media was abuzz with the news about Moomal Sheikh's debut film Happy Bhag Jayegi not being played across cinemas in Pakistan. After it's initial release, the Central Board of Film Censors (CBFC) was considering the ban until they confirmed it.
Six days have passed since the film has been blocked- the actual block on the movie release had been called out by the information ministry. The decision to either ban or release the film Happy Bhag Jayegi was in the hands of the full board since no decision could be reached after the first viewing.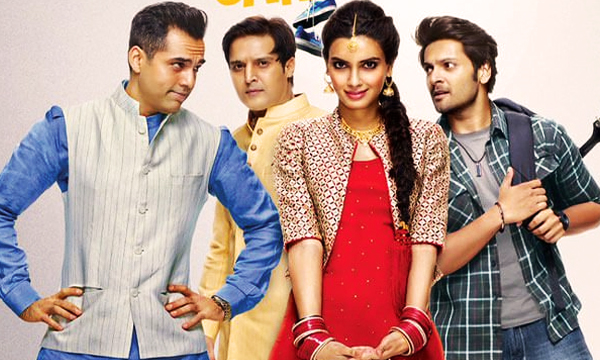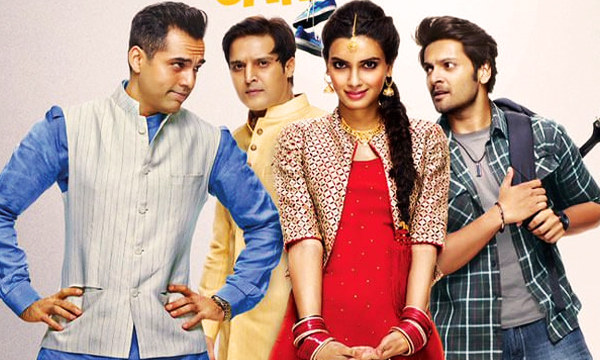 However, the board has now passed the film with heavy cuts and excisions- one of the eight board members had suggested a complete movie ban.
As Express Tribune reports, some notes were shared by the Censor Board consisting excisions and cuts of different scenes and dialogues, suggested by the Ministry of Information and Broadcasting and CBFC.
The Chairman of CBFC, Mobashir Hasan stated that a much stricter policy has been adopted by anti-Pakistan films. Even though Happy Bhag Jayegi is not an anti-Pakistani flick, showcasing both the countries in a positive light, there are a few scenes that were offensive and had to be excised.
Some of the scenes and dialogues to be eliminated are:
The very first 'conference scene featuring Javed Sheikh and Abhay Deol
Pakistani policemen being slapped by Bagga
The dialogue Abhay Deol says facing Quaide-Azam's portrait
When Pakistani policeman salutes Ghandi's picture on Indian note
Pakistani girls drinking scene
And several other indecent and considerably offensive dialogues are to be excised.
---
The reason cited for the film's banning is the portrait of Mohammad Ali Jinnah and the policeman's character essayed by Piyush Mishra.
The movie opened up to mixed reviews with many loving the movie while some calling an absolute waste of time.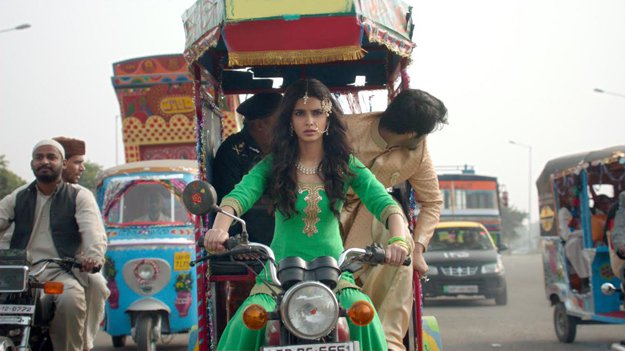 When Moomal was asked about the ban before the decision was being deliberated she said, "A decision is still pending, so I'm just waiting for their response. It was a big day for me with a lot of mixed feelings; I'm excited yet nervous as it is my [Bollywood] debut film. I usually don't complain nor do I [harbour] any negative [feelings] but this incident has really upset me."
Watch the movie trailer below:
"I've yet to watch the whole movie myself, so I'm personally not even aware of half of the scenes," she added, "but from what I've seen and gathered, they have definitely shown a positive side of Pakistan, where they are working on helping Indian women."
See How Twitter Reacted to Happy Bhag Jayegi:
Saw #HappyBhaagJayegi last night. Such a fun film. @DianaPenty is superb, should do more films 🙂

— Harsh Jain (@ItsHarshJ) August 21, 2016
Happy Bhaag Jayegi is full time waste, the promising cast is wasted. #HappyBhagJayegi #happybhaagjayegi #dianapenty #abhaydeol #alifazal

— Ahmed Musthafa (@ahmedrockr) August 22, 2016
Will do Awesome Dance of my Favourite track from #HappyBhaagJayegi #MovieTimeWithBewakoof. pic.twitter.com/8A9yjS0KTj

— Anita (@Anitajain66) August 22, 2016
A very decent Sunday for #HappyBhaagJayegi. Hope to can sustain through the week.

— Rahul Puri (@rahulpuri) August 22, 2016
@DianaPenty give me more reason to fall in love with you after #HappyBhaagJayegi and @AbhayDeol respect up by 10 points. Loved the #romcom

— Anurag Anand (@anu92anand) August 22, 2016
@AbhayDeol Nice work done paaji #HappyBhaagJayegi lucky sab kuch le gya #superchor 👏🏻👏🏻

— Ashish thakran (@ashu_thakran) August 22, 2016
#HappyBhaagJayegi Bhaiyaji Conform hai…Bhaa gayi @DianaPenty totally killed it…wanna go again at night show…Awesome Film

— Mukesh Rathod (@BeingMessi10) August 22, 2016
"We, here, are waiting anxiously for the movie to release and are hoping it brings a positive effect on our media and country. I am looking forward to watching it in our very own local Pakistani cinemas with the same level of excitement and confidence," she hopefully said.
The film's cast includes Diana Penty, Abhay Deol, Moomal Sheikh, Jimmy Shergil, Javed Sheikh and Ali Fazal. Rather than asking the producers to cut those controversial scenes from the film, the Central Board of Film Censors (CBFC) decided to ban it altogether.
Momal Sheikh's Bollywood Debut Movie 'Happy Bhaag Jayegi' Trailer & BTS Shots Revealed
"The censor board of Pakistan saw the film and they loved it. They wanted us to cut a minor part of the film. We agreed to it. Initially, I was told that the film is clean. Later, we were informed that a ministry in Pakistan had objected to the film. As a filmmaker, the only greed I have is that the movie should reach a larger audience. The political reason for which a film is banned has nothing to do with a common man," said the film's producer, Anand L Rai.
According to Indian Express, the comedy loses the plot due to weak writing and holds major resemblance with Tanu Weds Manu while First post reviewed it as hilarious but at a very superficial level.
Pakistani Celebrities Wish Momal Sheikh on Debut Bollywood Movie 'Happy Bhaag Jayegi'
Stay tuned to Brandsynario for more updates.