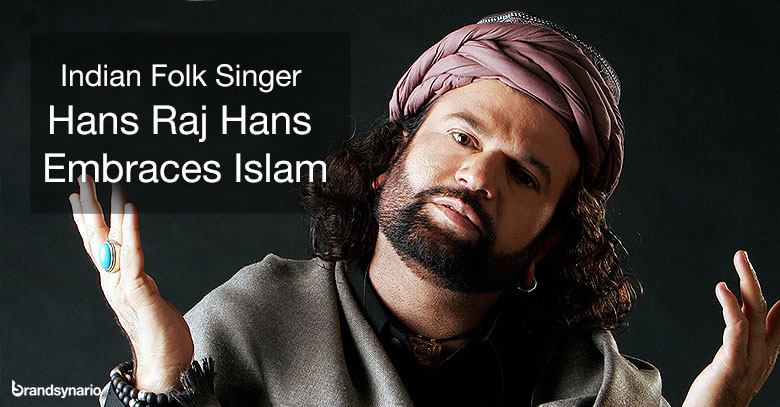 LAHORE: Famous Indian singer Hans Raj Hans converted to Islam and became a Muslim, after a deep and thorough study of the religion.
The musician just announced his conversion while addressing a press conference in Lahore, in these words:
"I listened to the call of my heart and decided to embrace Islam."
Hans Raj Hans, who is majorly known for his melodious Punjabi songs in the field of music, has changed his name to "Muhammad Yousaf"  according to a press release; while he emphasized that his name would stay the same in the music industry.
Muhammad Yousaf aka Hans Raj Hans, also described his wish of visiting Madinah as soon as possible. Moreover, the singer appealed to the governments of Pakistan & India to resolve their issues through a peace dialogue indicating that it is the wish of general public.