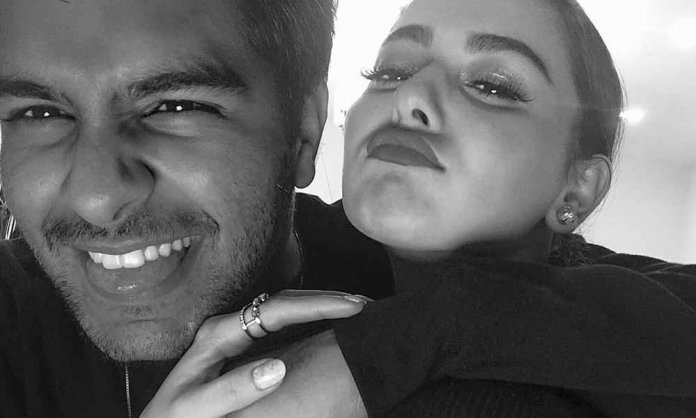 Funny is no longer just a man's game! While men may have dominated comedy through the decades, women now play more major roles, often writing, directing, and starring in hit movies and television shows.
One such actress is the pretty starlet with a girl next door look Haniya Amir who has ruled the hearts of the masses with those dimples that can tug anyone's heart.
Hania and Asim are the most adorably alleged couple of the block and we just can't get enough of their cute PDA on social media!
Recently, the Janaan actress took Instagram to play a little game with her fans and asked them to caption a certain photo of her with the singer Asim Azhar and the responses were quite creative.
Have a look at the conversation between Hania and Asim which honestly looks as if the two are talking about each other.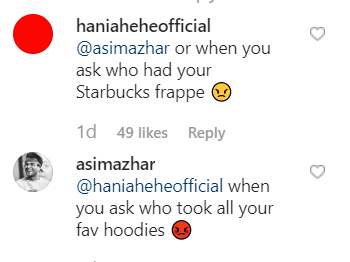 Munib Nawaz's take on this picture is so apt

This is how a few more fans replied that cracked us up a tad bit! 


Check these out as well


Scroll down for a couple more humourous captions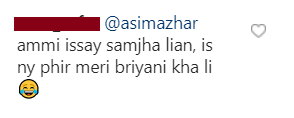 Also, just a side note, this alleged couple Asim Azhar and Hania Amir have been quite public about their admiration for each other for quite a while now. Both the stars keep praising and supporting each other through social media.
Hania has recently gushed over Asim while he shared one of his pictures on Instagram. "Aren't you the cutest thing ever," Hania wrote and replying to her Asim wrote, " wrong answer. Last time I checked it was Hania".
Look at this: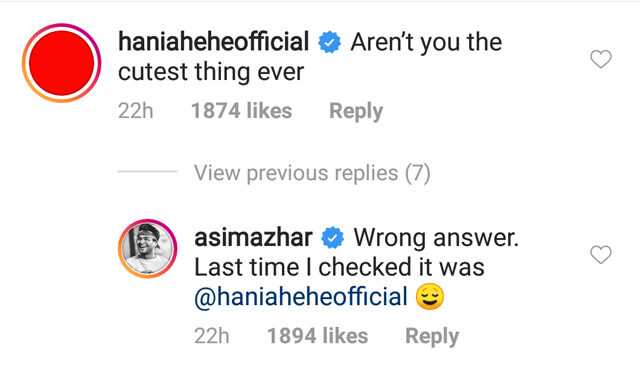 Hania Amir is the queen of wit and has come a long way in a short time span. The Na Maloom Afraad 2 headliner is not just talented but has the charms to make a man week in the knees!
Let us know what you think about this and what caption would you come up with for this picture.