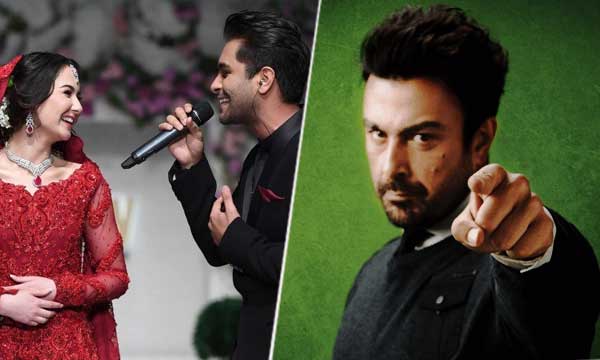 Last weekend, the veteran actor Shaan Shahid was slammed by netizens after he said that Hania Aamir and Asim Azhar's relationship is just for the sake of attention.
He took to his Twitter account and said that Asim Azhar's remarks on his relationship with Hania Aamir are very personal to be discussed on a public forum.
Have a look at his tweet: 
— Shaan Shahid (@mshaanshahid) March 23, 2019
Shaan Shahid Schools Asim Azhar Over Comments on Dating Hania Aamir
While the duo often chooses to remain silent on such situations, this time Hania decided to take a dig at Shaan Shahid in a cryptic comment that has taken the internet by storm.
HERE'S WHAT HAPPENED!
Recently, the Anaa actress took to her Instagram account and shared a picture which was taken by the Asim Azhar.
She shared the picture with the caption:
@asimazhar 's photography at its best
However, one of her friends commented:
I took this photo.
To which she replied with Shaan Shahid's comment "Seek respect, not attention. It lasts longer."
In her own subtle way, Hania took a dig at the veteran star and made it a point that she is aware of his criticism on her relationship with Asim Azhar.
Asim Azhar and Hania Aamir are the new love birds of the entertainment industry who never shy away to express love for each other on the public forums.
Iqra Aziz's Romantic Proposal For Yasir Hussain Has Left Everybody Surprised!
What are your thoughts about it? Let us know in the comments section below.
Originally published on Veryfilmi.com