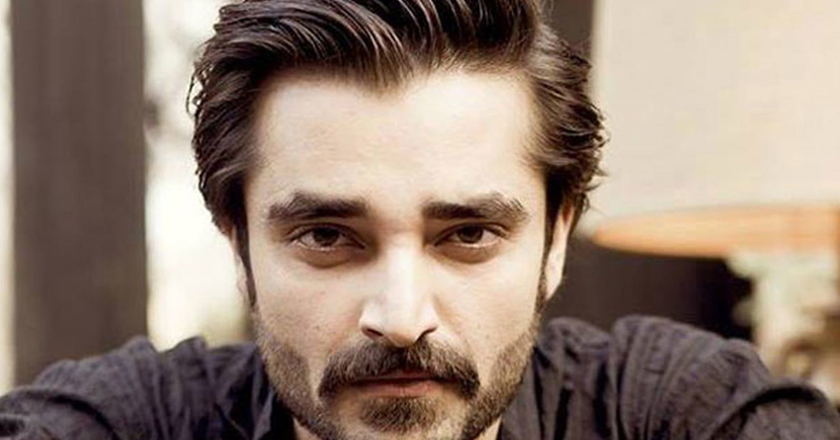 Pakistan's most social celebrity, Hamza Ali Abbasi has decided to sue a leading newspaper, The News International for publishing a story without taking his statements and wrongfully quoting him.
Abbasi, who is known to openly voice out his opinion on trending topics, blamed the newspaper for publishing bogus and wrong information. Hamza claimed that the publication has falsely quoted him with wrong comments on his fellow celebrities Maya Ali, Junaid Jamshed and Fawad Khan.
Check out Hamza's statement here:
[fb_embed_post href="https://www.facebook.com/permalink.php?story_fbid=1073497172713956&id=182248258505523/" width="550″/]
The sartorial piece titled, "Hamza Ali Abbasi Had a Really Bad Week" talks about Hamza's reaction and statement on latest controversies.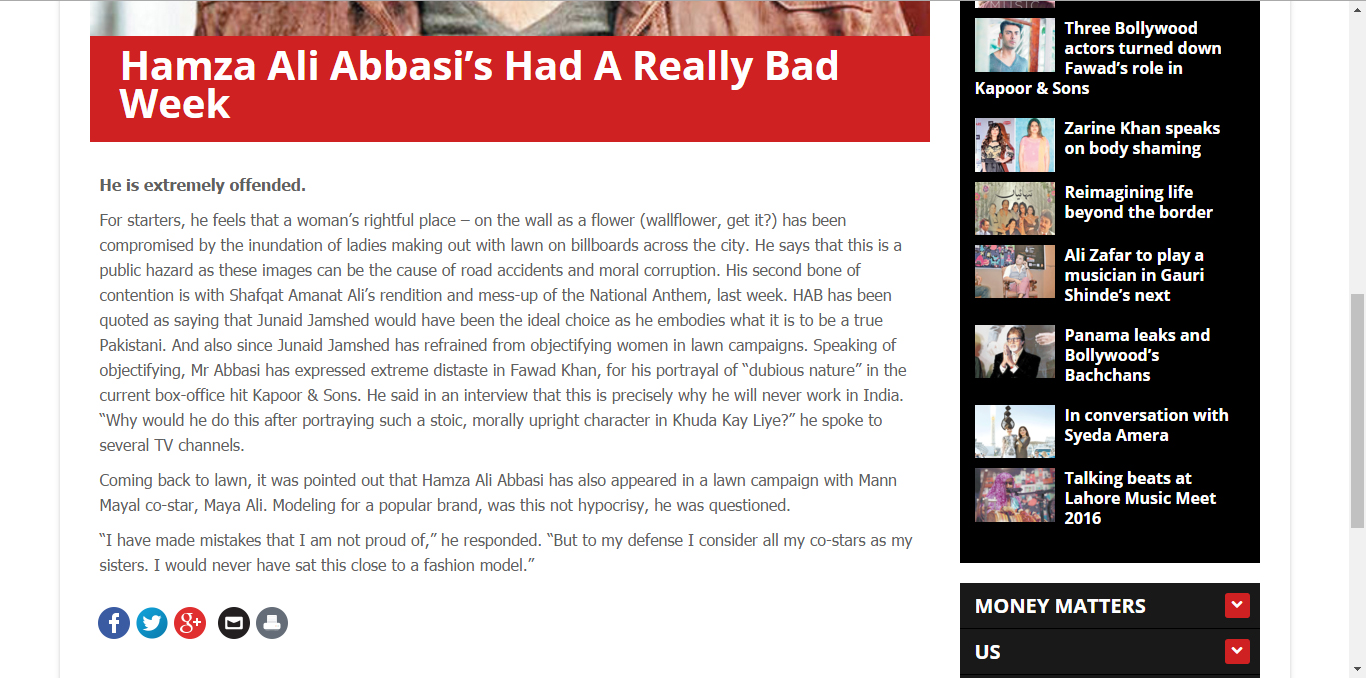 Hamza has asked for an apology within 7 days.
Stay tuned to find out more about Hamza Ali Abbasi's latest controversy.