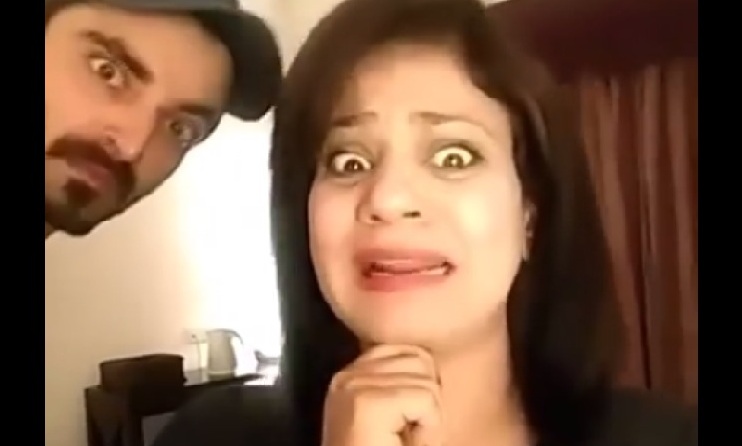 Hamza Ali Abassi ensures he never stays out of limelight! Recently, a Dusbsmash video of the actor with the actress Fauziah Mahmood on a wacky line form Pyaray Afzal has become the internet's new sensation.
While Abassi lip-syncs to nothing in the video, his mere presence in the clip has stirred the interests of his devotees.
Watch the funny Dubsmash for yourself here.  
[fb_embed_post href="https://www.facebook.com/OfficialSajalAli/videos/697243727086964//" width="550″/]
The line was originally said by Hamza's co-star in Pyaray Afzal, Ayeza Khan.
The famous social media naysayer recently bagged the best actor award for Pyaray Afzal in Lux Style Awards 2015.