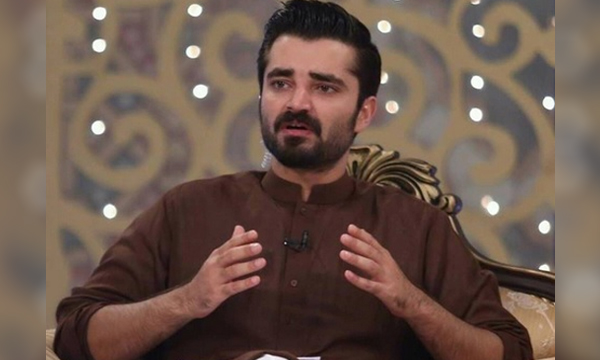 The back-to-back blasts in Pakistan yesterday has shaken the whole nation. First, it was Lahore and Quetta that took the lives of many in a suicide attack. It was followed by the devastating Sehwan Attack that shook the whole nation!
The whole state is reeling in a state of shock and despair over the catastrophe. Like every time, the artists of the nation raised their voice to condemn the terror attacks.
Hamza Ali Abbasi has taken to his social media platforms to raise his voice against these atrocities! He asks the people of Pakistan to take action on the issues. He says:
"Something tells me that with this new wave of terrorism, the final military and ideological battle has begun"

"It is WE who are targeted and it is WE who have to fight it"
Here's what he had to say on the Attacks!
The rest of the Pakistani celebrities, media personalities and politicians were grief stricken and also spoke up against the heinous event that took place yesterday.
Celebrities
Char charag terey Balan Humesha.. #WhyShrine
Why terrorism at all! 💔💔💔#blastinshabazqalander#PrayForPeace #PrayforPakistan 🙏🏻

— MAWRA HOCANE (@MawraHocane) February 16, 2017
Reports of another blast this time in #sehwan near the shrine of #lalshahbazqalandar 🙁

— Dr. Shaista Lodhi (@IamShaistaLodhi) February 16, 2017
Noooooo!!!! Cowards attacking innocents praying!!! Sick #Sehwan

— Mahira Khan (@TheMahiraKhan) February 16, 2017
Media Personality
We must show unity and loudly say Dama dam mast Qalandar and launch countrywide offence against enemies of peace and love

— Hamid Mir (@HamidMirGEO) February 16, 2017
Blast in the shrine of Lal Shahbaz Qalandar, Sehwan…. Several injured. Prayers !!

— Iqrar ul Hassan Syed (@iqrarulhassan) February 16, 2017
Emergency Cell established at CM House #Sindh for the families of #Sehwan victims

02199202065
02199207368
02199207349
Lal Shahbaz Qalandar

Instead of issuing statements the first thing they should do tomorrow morning is..hang the terrorists who have been awarded death sentence.

— Mubasher Lucman (@mubasherlucman) February 16, 2017


— Amar Guriro (@amarguriro) February 17, 2017
Majestic Shrine of Lal Shahbaz Qalandar in Sehwan, #Sindh, #Pakistan before the terror attack on Thursday. Beautiful. End this terror, Pak! pic.twitter.com/UDFD0nD9GV

— Aditya Raj Kaul (@AdityaRajKaul) February 17, 2017
Politicians
Shocked & saddened by condemnable terrorist attack inside Sufi shrine of Lal Shahbaz Qalandar targeting innocent ppl incl women & children.

— Imran Khan (@ImranKhanPTI) February 16, 2017
A-, B- and O- blood shortage at Nawabshah PUHMS. Appeal to locals to come forward for blood donations #SehwanAttack

— Sharmila faruqi (@sharmilafaruqi) February 16, 2017
Update by Edhi. Details of the dead confirmed so far at #Sehwan: Children 20, Women 9, Men 43. Inna Lillahi Wa Inna Lillahi Rajioun

— Jibran Nasir (@MJibranNasir) February 16, 2017
It is a deep wound to see Daesh attacking Lal Shahbaz Qalandar's shrine in Sehwan, a monument of love and brotherhood.

— fatima bhutto (@fbhutto) February 16, 2017
I strongly condemn terrorists attack at Lal Shahbaz Qalandar shrine. #Sehwan

— Dr Tahir-ul-Qadri (@TahirulQadri) February 16, 2017
In four days, this is 9th attack on Pakistan. #Karachi #Lahore #Quetta #Peshawar #Mohmand #Sehwan #SouthWaziristan #Avaran #Sehwan

— Marvi Sirmed (@marvisirmed) February 16, 2017
Stay tuned to Brandsynario for latest news and updates.