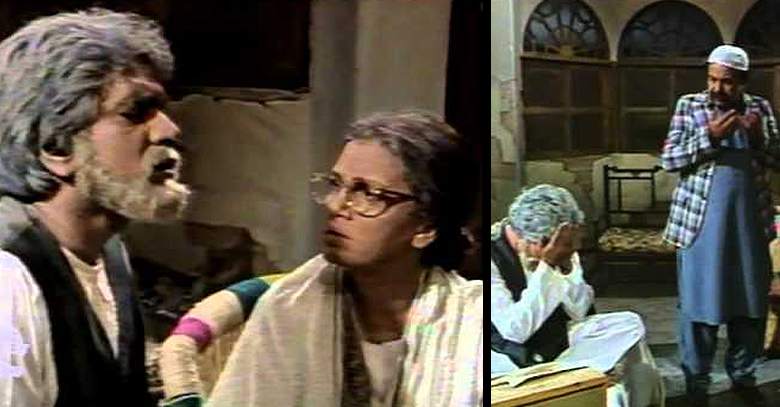 Half Plate, another beautifully scripted teleplay of PTV penned by none other than Anwar Maqsood is all set to mesmerize the theatre lovers from the 5th of December till the 9th of February.
Rewritten by Anwar Sahab, directed by Dawar Mehmood, under the banner of Kopy Kat production – Half plate's premier date is ready and it's premier date is out! In Karachi the shows are starting from December 5th-10th at Arts Council, in Lahore from 14th-26th January at Alhamra and in Islamabad from 30th January – 9th febuary.
The original teleplay was was aired by PTV in the 1980′s, where the lead role of Mirza was played by the legendary Moin Akhtar. The whole drama was staged on a single set depicting a room in an old house. Along with Late Moin Akhtar, the cast included some of the great names of Pakistan's television industry including Late Latif Kapadia, Late Khalida Riasat and Jamshed Ansari.
Half Plate is sure to send you into you fits of laughter. The team shaping Half Plate is famous for their excellent portrayal of talent and will include the team and also the stars that made Sawa 14 August a steady success.
The character of Moin Akhter is going to be played by Yasir Hussain. 'Jinnah' of Sawa 14 August will play the infamous 'Maalik Makaan Zahid Ahmed and the role of Khalida Riyasat is going to be played by Islamabad based actor Marium Saleem.
Are you looking forward to enjoying another theatrical treat from Anwar Maqsood once again?