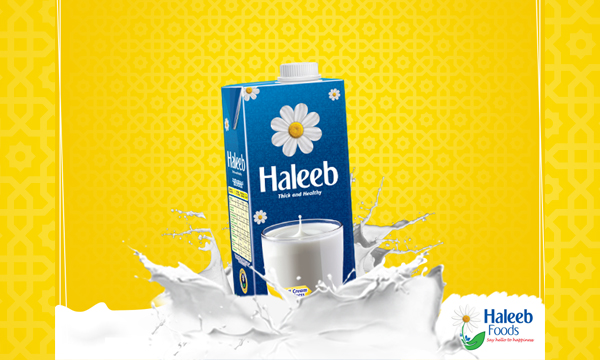 For those who have been following the on-going milk controversy in Pakistan would know that the Pakistan Council of Scientific and Industrial Research (PCSIR) had been conducting tests on Ultra High Temperature (UHT) and pasteurized milk brands. Out of the 16 brands tested, only a mere 6 had been deemed fit for human consumption.
The six brands that passed PCSIR's test are as follows: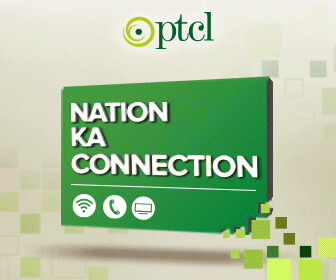 1. Olpers
2. Nestle Milk Pak
3. Day Fresh
4. Good Milk
5. Nurpur Original
6. Prema Milk (Pasteurized)
The report claimed that Haleeb Full Cream Milk had not cleared the safety & purity test since it contained high levels of formalin and cane sugar.
However, Haleeb did not delay in hitting back at the PCSIR reports and deemed the whole episode as a propaganda to defame the brand!
The dairy manufacturer appears to be shocked by the results. It claims that their batch of milk wax cleared by two reputable agencies, University of Veterinary & Animal Sciences (UVAS) and University of Agriculture Faisalabad (UAF).
However, the same sample failed to surpass testing by the PCSIR.
The presence of FORMALIN in Haleeb Milk is a False Allegation and a propaganda against the company & its products.#HaleebIsSafe#HaleebMilkpic.twitter.com/7O5DRaFrje

— Haleeb Foods Ltd (@HaleebOfficial) February 6, 2017
As soon as Haleeb's report made it to social media, #HaleebIsSafe started trending on Twitter! 
#HaleebisSafe It was the first milk pack I used in my life and is the best even today!

— Dr.Shahid Ikram (@ShahidIkramDr_) February 7, 2017
So Haleeb has undergone the tests and proved to be hygienically fine! #HaleebIsSafe

— Mahrukh Talat (@MahRukhTK) February 6, 2017
Media should think twice before putting false and baseless allegations on such old and trusted brand of Pakistan #HaleebIsSafe

— Xainab Mobin (@zainabmobin) February 6, 2017
Only if the media realises its responsibilities and follows the right ways, we would lot be in peace. #HaleebIsSafe

— iqra 🇵🇰 (@ProbablyAwake_) February 6, 2017
Bachpan se I've seen Haleeb and never has the media defamed such an old and trusted brand for the sake of ratings and stuff #HaleebIsSafe

— Who? (@DigitalZarda) February 6, 2017
A group of Twitterati seized the opportunity to bash Haleeb's claim. Refusing to believe the brand's affirmations to be free of formalin, people demanded more facts as well as scientific evidence.
#Haleeb #Milk in #Pakistan is well known for adding products to thicken milk & increase quantity since long. It is WRONG 2 say #HaleebisSafe

— Tanya Munir (@TaniyeaMunir) February 7, 2017
#HaleebIsSafe Dear haleebians, trending on twitter won't work, lets satisfy PCSIR (research institute which published the list)

— Ali sarfaraz (@dgr8raz) February 6, 2017
y do u hav to make it trend that it's safe? bring up scientific evidence here, trending wil not help #HaleebIsSafe

— Zainab Naeem (@ZainabNaeem7) February 6, 2017
#HaleebIsSafe Haleeb not only trashed its own business but the other tetra packs too

— کراچی کا درویش (@imabasit) February 6, 2017
The company must share the facts on their FB page as well but after sorting out with the agency #HaleebIsSaf

— AHSAN

احسن (@Ahsan__Ahmed) February 6, 2017
#HaleebIsSafe yea and nawaz sharif is not corrupt.

— Dr Temur Khan (@drtemurkhan)Februa ry 6, 2017
In regard to the divide of opinions on social media, Brandsynario contacted Haleeb Foods to take an official statement from the brand. Their response was akin to the report rolled out on their official Twitter account
Read what they had to say here!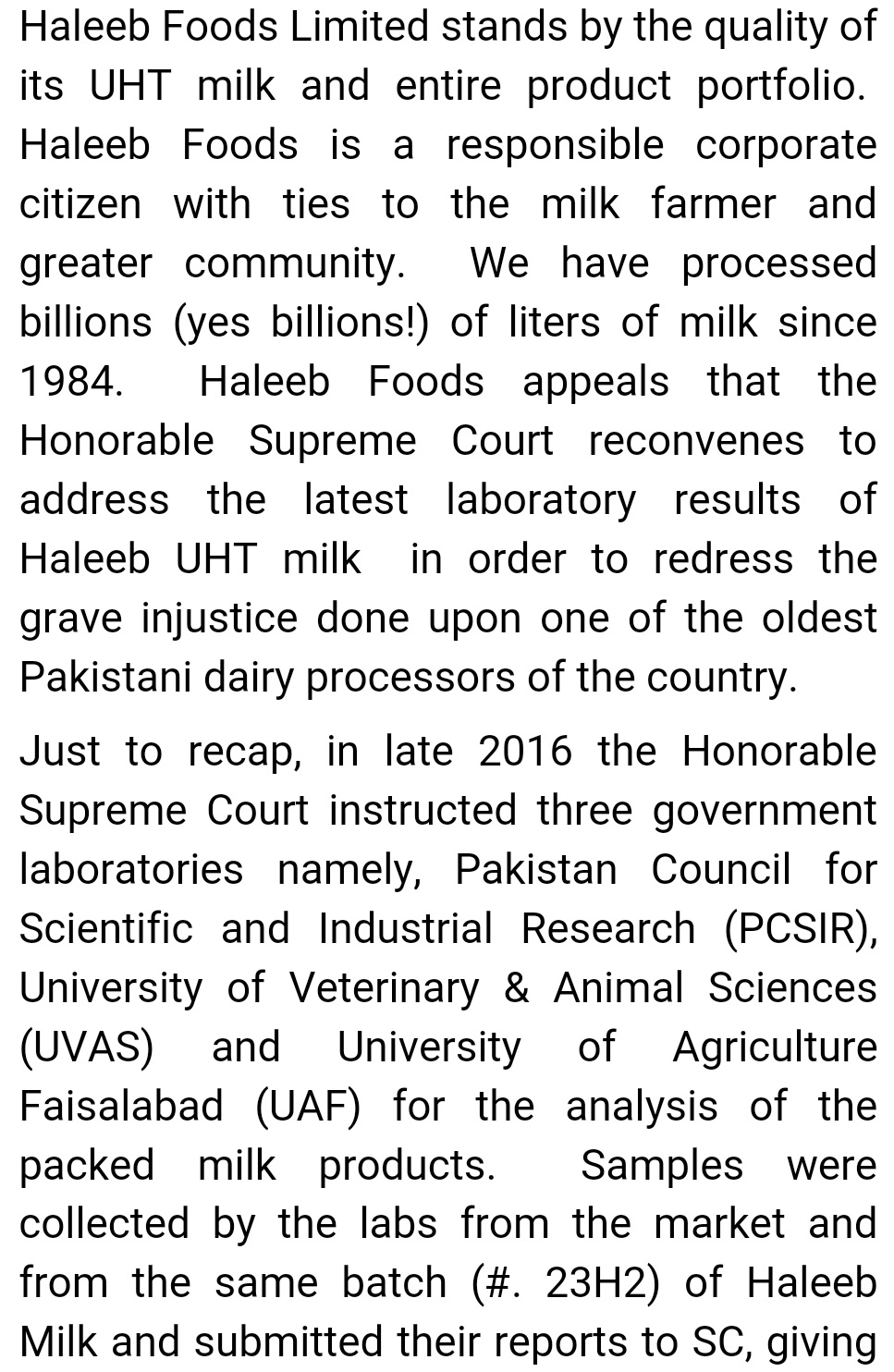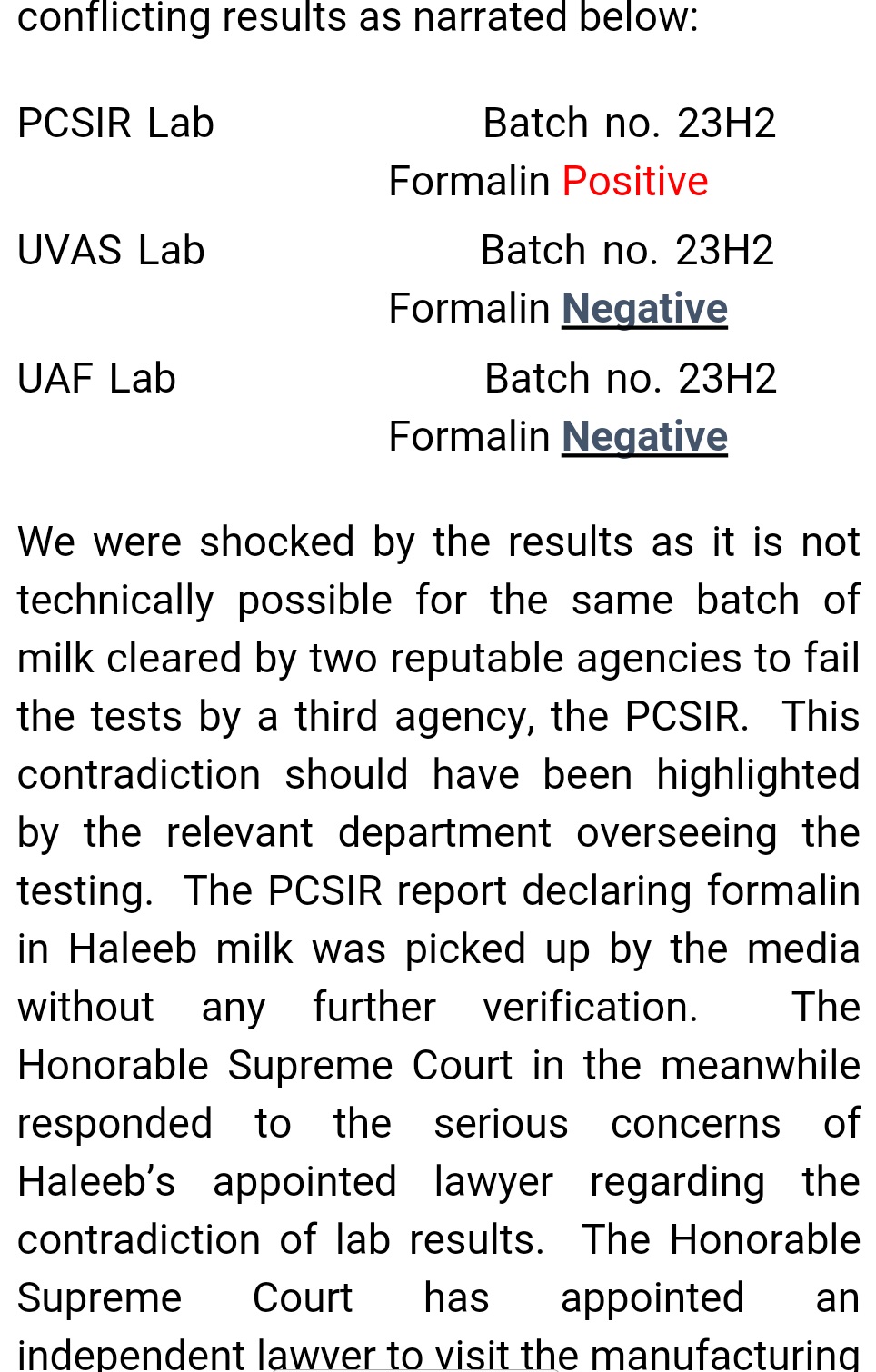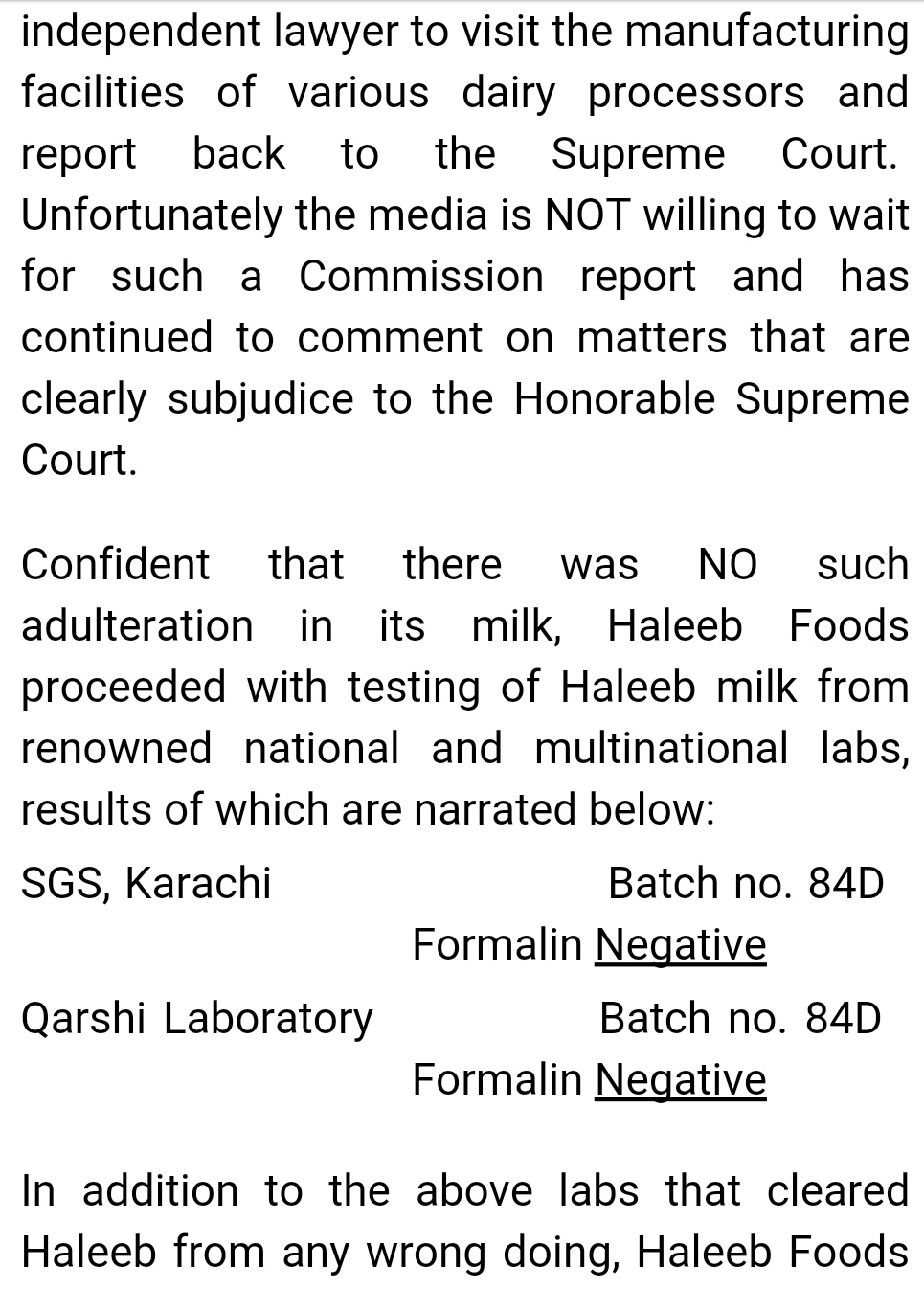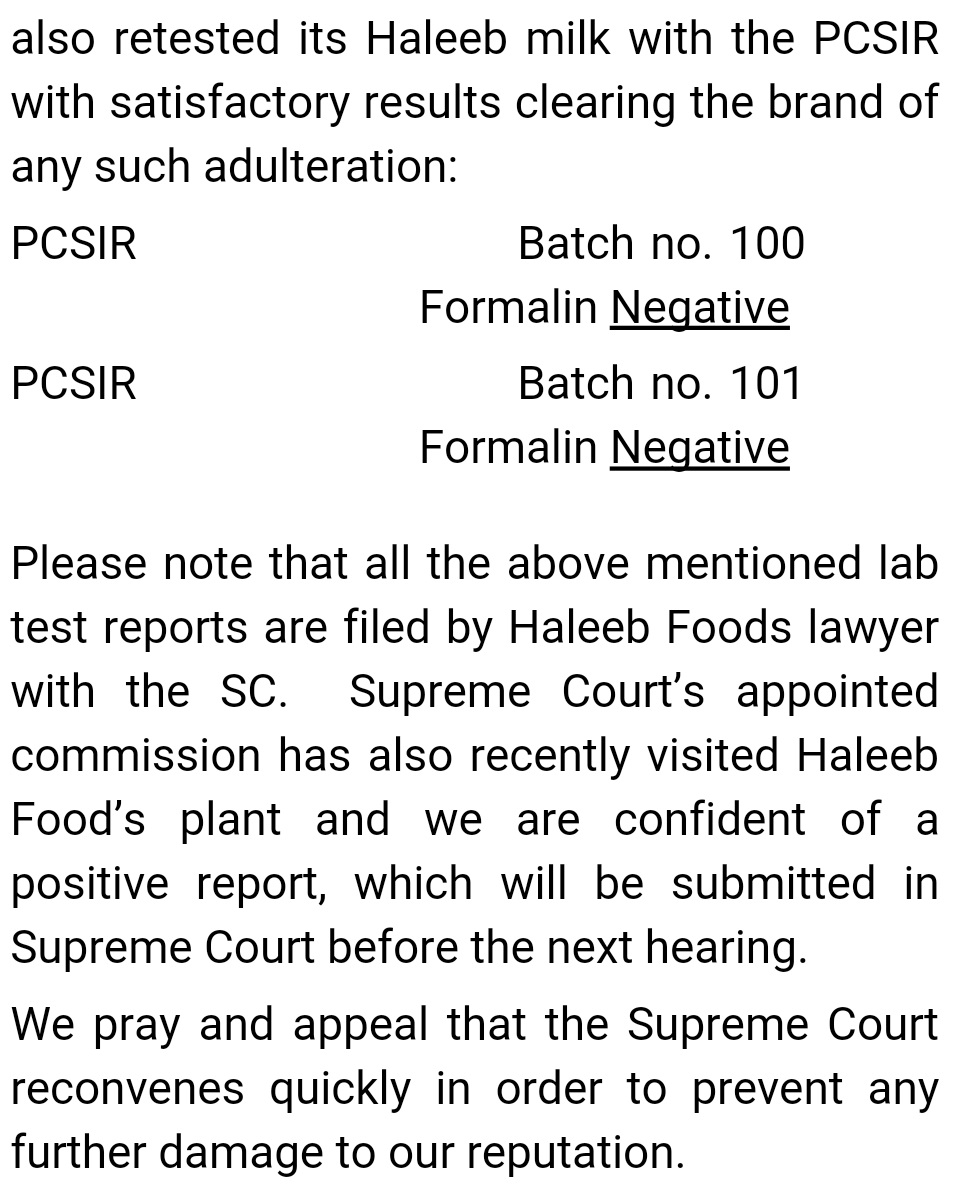 It is evident that Haleeb is determined to prove itself fit for consumption with its #Haleebissafe campaign. Eager to regain customer confidence, the brand seems to be leaving no stone unturned to boost its much-tarnished market position.
However, the PCSIR report has created a room for doubt about the milk's quality despite the fact it has been cleared by the University of Veterinary & Animal Sciences (UVAS) and University of Agriculture Faisalabad (UAF). Meanwhile, all its major rivals are now authorized by the PCSIR.
Stay tuned to Brandsynario for more updates!