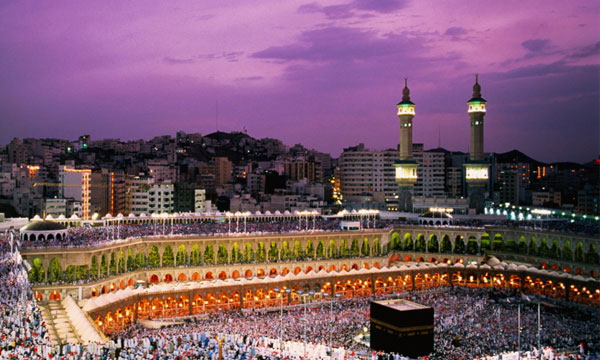 Some 163,762 Pakistani would be visiting Saudi Arabia to perform Hajj this year, according to the Pakistan Observer. According to an agreement between the Minister of Religious Affairs and Interfaith Harmony and Saudi Arabian officials, some 163,762 Pakistani would perform Hajj this year.
A 50% quota has been reserved for private HGO (Hajj Group Organizers) whereas 50% Pakistani would perform pilgrimage through government procedure. A committee would be formed to officially announce Hajj policy for the year-2016.
The Ministry of Religious Affairs and Interfaith Harmony is contemplating to deposit Government Scheme Hajj dues this year in designated bank branches on no profit no loss basis schemes, said official sources.
Sources said Ministry was taking efforts to deposit Hajj dues in the Islamic instrument in the designated bank branches. He said the ministry has started process of hiring buildings and other procurement in Saudi Arabia for Hajj 2016.
Ministry was also mulling to invite Hajj applications before announcement of new hajj policy with tentative cost.
Only successful applicants will deposit hajj forms and differential amount will be refunded before their departure to Kingdom of Saudi Arabia (KSA).
The ministry intended to abolish all kinds of quotas including hardship, labour, United Arab Emirates (UAE) to facilitate maximum number of hujjaj.