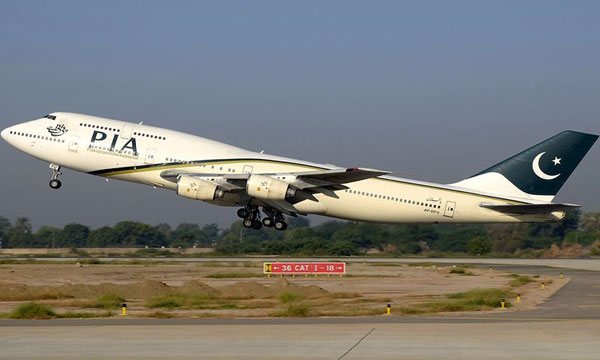 Hajj pre-operations commenced on last Sunday as first PIA flight carrying 150 pilgrims took off from Jinnah Terminal, Karachi at 0430 hours. The operations will extend till 16th September and as many as 71,684 Pakistanis are expected to perform Hajj this year under government's scheme with the same amount of people to perform pilgrimage under private quota.
Federal Minister for Religious Affairs, Sardar Muhammad Yousaf attended to pilgrim as they will see off the intending pilgrims at Karachi airport.
Keeping up with its decided Hajj 2015 schedule, PIA (Pakistan International Airline) has started departing flights from Karachi, Lahore, Peshawar and Islamabad for Jeddah, Saudi Arabia. According to reports, PIA will transport more than 55,000 pilgrims to Jeddah through 148 flight using Boeing 777, Airbus 310 and Airbus 330 aircraft.
The pre-Hajj flights will conclude on 17 September 2015. While the airline's Post Hajj operation will bring pilgirms back from 27 September and will conclude on 28 October 2015.