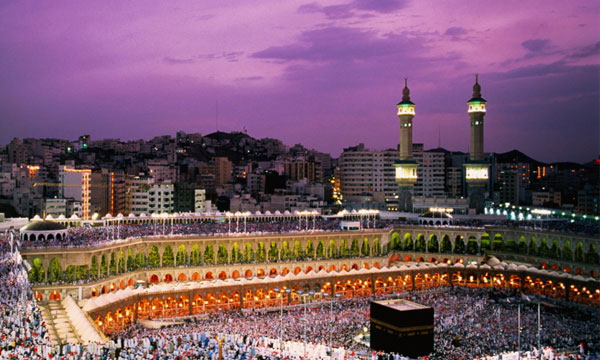 As the Hajj rituals begin, almost 2.5 million faithful Muslims from all over the world have come together at Makkah, Saudi Arabia to perform Hajj pilgrimage. 143,368 Pakistanis are performing Hajj under government and private Hajj schemes. Watch the Hajj live from Makkah here.
All pilgrims wearing Ahram are moving from the holy city of Makkah to nearby Mina for the start of Hajj rituals. They will spend the night at Mina under the open sky before moving to Arafat Wednesday morning to perform the main ritual of Hajj, called Waqoof.
Read More: Hajj 2015 Pilgrims Secured by 100,000 Troops & 5,000 CCTV Cameras
The pilgrims, after the Waqoof Arafat, will spend the whole night under the open sky at Muzadalfa where they will offer their Maghrib and Isha prayers and spend the whole night in prayers.
Read More: Hajj 2015: Must-Have Guidance Apps
Meanwhile, the Saudi government has made foolproof security measures for the pilgrims. The pilgrims are expressing satisfaction over the Hajj arrangements made by the Saudi government.  The Pakistani government has also made sufficient arrangements, including medical and transport facilities, for their pilgrims.