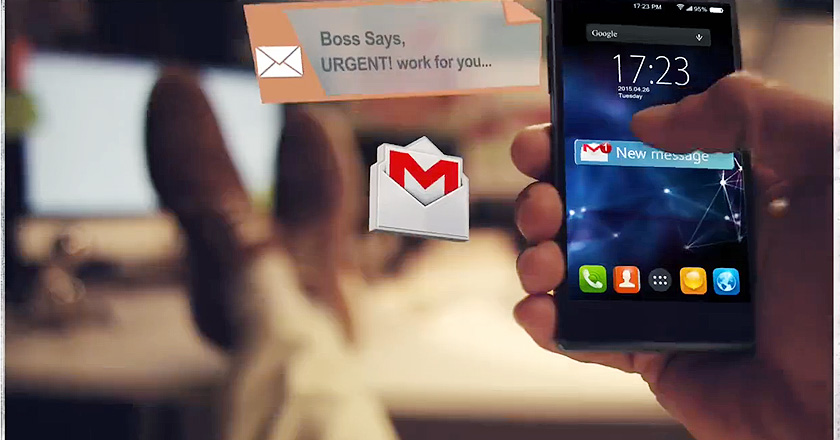 Haier mobiles have launched their first TVC for their 'Pursuit' series smartphones G20 and G30. The recently launched TVC has been produced by SeeMe Productions. The agency to come out with this TVC is Scooter Creatives.
Watch the ad below:
Haier Mobile TVC 2015Production: SeeMeAgency: Scooter CreativesDirector: Soheb Akhtar @ ArtnoirProducer: Imran TaighoonAD: Shahid Latif @ ArtnoirDOP: Rattakarn SritchavachaiLine Production: Benetone FilmsColorist: Zairi @ The Post Bangkok Post Production: Yellow BeanMusic: Shuja Haider

Posted by Advertistan on Thursday, April 30, 2015
The tagline "Meet your new best friend" echoes a fun and friendly theme for the phones. The ad portrays a traveller going on vacation away from his stressed job to Malaysia enjoying the activities with his best friend, The Haier pursuit smartphone. The ad portrays the phone's features delving into the activities.
The pursuit series include two Haier smartphones, the G20 and G30. Both smartphones sport dual core processors, 5mp primary camera and 2 Mp secondary camera.
The G20 has a 1.2 Ghz processor whereas the G30 has a 1.3 Ghz one. The screens differ as G20 has a 4 inch screen while G30 has a 4.5 inch one.
The prices of the phone are:
G20 = 7,999 PKR
G30 = 8,999 PKR
Credits:
Production: SeeMe
Agency: Scooter Creatives
Director: Soheb Akhtar @ Artnoir
Producer: Imran Taighoon
Post Production: Yellow Bean
Music: Shuja Haider