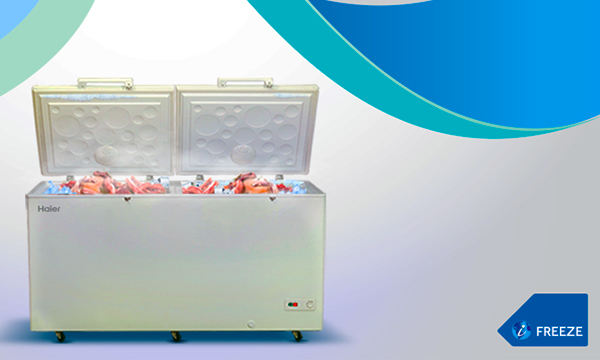 When it comes to home appliances, Haier Deep Freezers, it seems, are all the rage now-a- days, and it is quite evident why.
For a start Haier deep freezers, and the range includes the largest capacity freezer in the market, will easily store large amounts of food for extended periods of time. Secondly, Haier deep freezers will maintain freezing temperatures for 100 hours at a stretch without electricity in case of prolonged power disruption. And when power is available Haier deep freezers will work quietly and efficiently saving money by reducing electricity bills, thanks to their energy efficient technology.
These innovations and, other market leading design features have made Haier Deep Freezers the #1 choice for households, hotel and restaurant owners, and institutions like hospitals and private organizations – in fact all those who need to store large quantities of food and perishables without worrying about power disruption for extended period of time.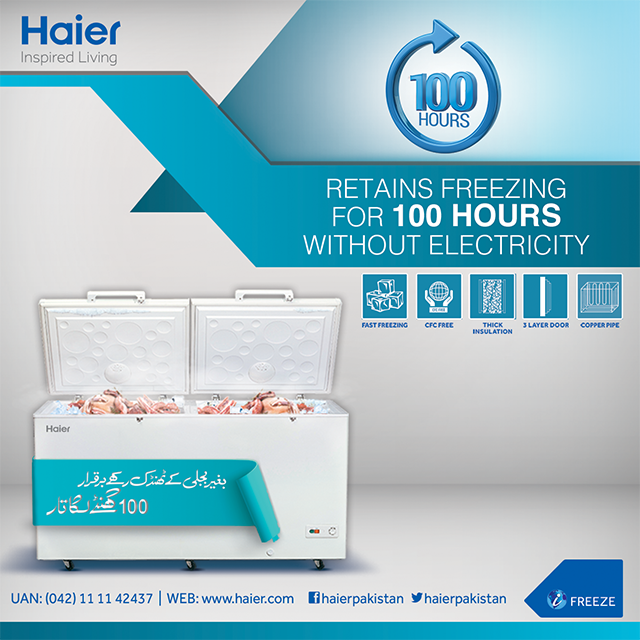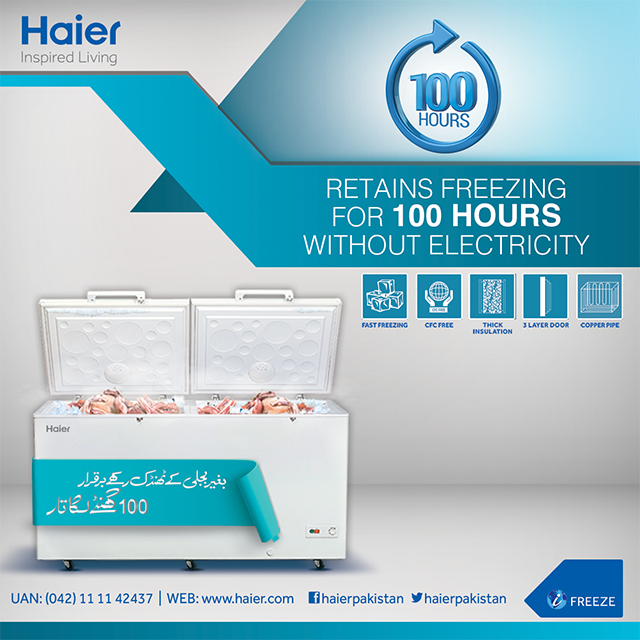 Haier deep freezers come in various storage capacities to enable customers to choose the one that exactly meet their needs. Long lasting reliability is built into every Haier Deep Freezer to ensure excellent operation during the lifetime of the appliance. Extra foaming, leak proof paneling and rubber insulated top lid will maintain freezing temperatures even in the toughest operating conditions.
The pure and virgin plastic used to mold the plastic parts is crack resistant, enhances the product life and adds years of durability. All Haier deep freezers use CFC free refrigerants making them environment and habitat friendly.
Mobility is ensured by high quality durable wheels, making it easier for the user to move the deep freezer even when it is fully loaded.