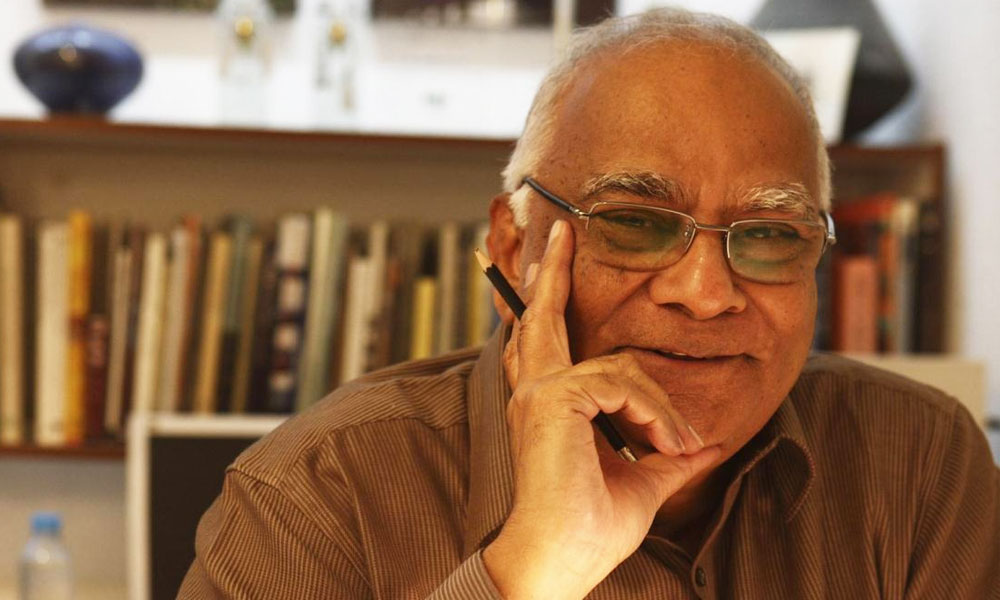 Acclaimed architect, Habib Fida Ali passed away on Saturday and he was laid to rest at the Bohra Qabrastan. He served as the Master Jury for the Aga Khan Award for Architecture and was rewarded with various distinguished accolades for his remarkable work for the nation, including the Lifetime Achievement Award by the Institute of Architects Pakistan.
He designed and constructed corporate buildings, majestic mosques, beautiful interiors and was also the mastermind behind the conservation and renovation of the Mohatta Palace. The extensive range of his work has been captured in Hassan-ud-Din Khan's book, 'The Architecture of Habib Fida'.
The most noted of Fida Ali's work has been LUMS (Lahore University of Management Sciences). Murlidhar Dawani describes it as, "a blend of western technology and local traditions and materials". He also collaborated on the design and construction of the Jumeirah Beach residence in Dubai.
We've compiled Habib Fida Ali's, 7 most Notable Works, have a look at his Master Pieces here!
1. Lahore University of Management Sciences, LUMS.
 2. Shell Pakistan, Karachi
3. Siemens Pakistan Head Office, SITE, Karachi.
4. Habib Fida Ali's Residence and Office
5.Faysal Bank, Karachi
6. Sui Northern Gas, Lahore
7. Jumeirah Beach Residency (Collaborative)
Generations of years to come can benefit from his architectural intellect! We express our deep condolences to his family. May his soul rest in peace.
Stay tuned to Brandsynario for latest news and updates.