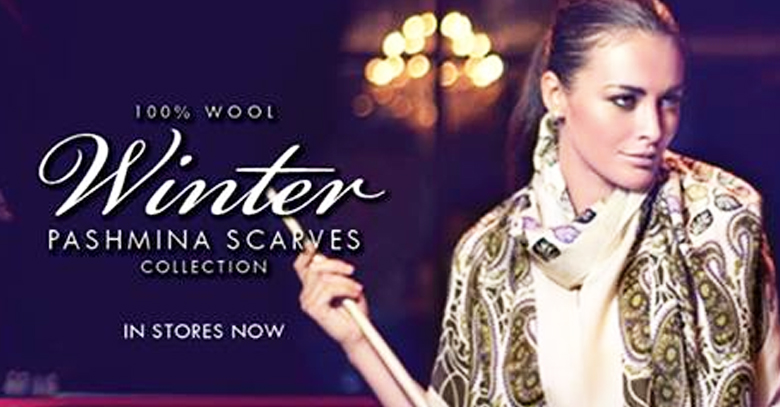 By Javeria Farooq
Gul Ahmed launched its Winter Collection 2013-2014 in late October as the chill started to settle in the air. Gul Ahmed has introduced 100% wool products this winter and the collection includes Pashmina scarves, silk velvet, cashmere digital scarves, and Khaddar and pashmina shawls apart from the traditional linen and Khaddar clothes.
As far as Gul Ahmed winter dresses are concerned, the collection includes traditional shalwar kameez and coat-shaped shirts modified in fresh versions. Keeping up with its tradition, the popular clothing brand has yet again revealed a plethora of prints which caters to wide range of audience.
Gul Ahmed's Embroidered Khaddar and Chiffon 2013 collection is a unique part of the new arrivals. The prices of embroidered khaddar collection, they are very nominal keeping in view quality fabric and designs.
Gul Ahmed has put in effort to be cost-effective so that it can continue to satisfy the demands of people across the social strata. Gul Ahmed has historically been a mass brand and hence, its collection contains something for everyone.
However, Gul Ahmed is not the only one to come up with its winter collection. Nishat Linen recently introduced its Winter Collection through a classic commercial. Its earthy tones, funky designs and prices competitive to Gul Ahmed will surely attract Gul Ahmed's audience base towards itself.
Al Karam's Winter Collection, designed by Umar Sayeed, is awe-inspiring with its fusion of eastern and digital prints.
Moreover Firdous Mills tried to stand out with its winter collection by offering architectural designs with thread laces and tassels. Let's see who is successful in impressing the females: will it be the market leader Gul Ahmed or other brands who standout due to their innovative prints and unique styles.