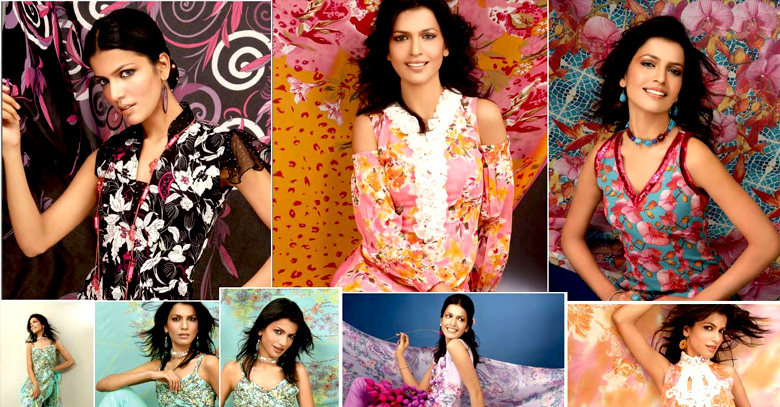 By Ufaq Ashfaque
Gul Ahmed is a well established clothing brand in Pakistan, known for its seasonal release of classic wear for men, women and children. This year in 2013, Gul Ahmed again managed to stir excitement in the masses after it announced the launch of its Eid collection.
Gul Ahmed's Eid Collection '13 will be available at all Ideas and Gul Ahmed's exclusive stores from June 22nd, 2013. The tagline of the campaign, which is successfully running in major cities of Pkaistan, is "Rejoice this Eid season with Bright & Bold season's top trends".
Prior to the launch of Eid Collection, Gul Ahmed declared an open house sale of 70% off to its customers which attracted the masses like a magnet.
Those who did avail this offer say that they came to know of the open house sale because of the extensive campaign ran by Gul Ahmed.
The tagline of that campaign was "Buy more, pay less!"  It offered a variety ranging from Home textile, menswear, shoes, bags to accessories at lowest prices across the nation.
Gul Ahmed has emerged as the most popular and Pakistan 's leading fashion Mill.
The recent Gul Ahmed Eid Collection '13 consists of whole new lines of variety of classic lawn prints with colorful designs and embroidery.
Gul Ahmed's customers are treated withboth readymade and unstitched premiumclothing with stylish trend-setting colors whenever their collection is unveiled.
They also offer accessories such as shoes and bags for women. Gul Ahmed has managed to stand out maintaining its individuality in all its collections.
Due to its in-vogue clothing material and continuous seasonal sales, Gul Ahmed is in high demand.